A Giveaway So Big, You Can't Miss It!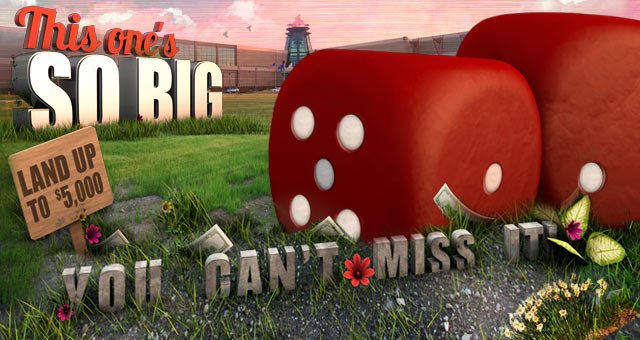 Lucky Rollers is in full swing this month. Each Thursday, at 4, 6 and 8 p.m., 10 lucky guests have the chance to go on stage—in front of a sea of cheering guests—and play the game. At each drawing, nine walk away with $500 and one very lucky guest has the chance at scoring up to $5,000!
Six lucky guests have already taken the stage and walked away with thousands of dollars—ranging from $1,750 to $3,900. 
---
Just what should you do if you want to have the chance to play? First, you have to be a Fire Keeper's Club® member. If you're not a member, signing up is free and easy. Next, be sure to get your free entry into the drawing. Then earn points for unlimited additional entries to increase your chances. It's that simple!
What happens if your name is called? Head to the Grand Lobby where the stage is set. You'll play an elimination game. If you win the game, you'll get to roll the dice to knock numbers off the board and land the grand prize! 
So, will you be the next to play?