Celebrating a Diverse Workforce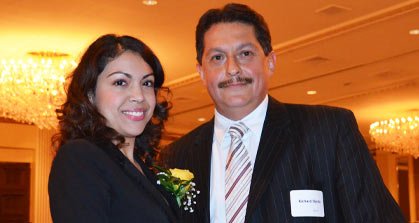 On Friday, August 23, the Casino served as a presenting sponsor for the Hispanic Professionals of Greater Milwaukee annual luncheon held at the Pfister hotel. The 12-year-old organization's mission is to create a dynamic environment for Hispanic professionals to thrive by fostering leadership, education, mentoring, networking and new initiatives that support Hispanics and Hispanic businesses. 
In addition to sponsoring the event, Richard Ojeda, General Manager at RuYi, spoke about the value placed on diversity in the workplace at Potawatomi Bingo Casino. The Casino also provided a well-deserved $2,500 scholarship to Nora Alvarado, who is working toward her Ph.D. in Urban Education at the University of Wisconsin–Milwaukee. Ten additional students in the area were also awarded scholarships at the luncheon.
Diversity within the workplace is a priority for Potawatomi Bingo Casino—evidenced by 53 percent of the business' workforce made up of people of color. Celebrating this diversity, not only within the casino, but throughout the community is important to both the Casino and the Forest County Potawatomi Tribe.