Classic Cheese Fondue—Holiday Recipe Collection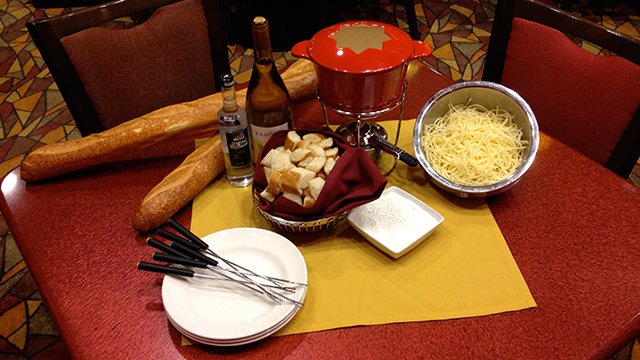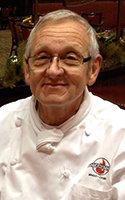 Need a recipe for your next holiday meal? Looking for a new dish to become your family's favorite around the table? Let the chefs from Potawatomi share with you their favorite dish to bring to their holiday get together!
Heralding from Switzerland, Chef Robert is a wealth of stories when it comes to fondue. Growing up on a farm in the Old Country, Chef Robert's mom would make cheese fondue around Christmas. She did not, however, serve it in a fancy pot as pictured below. It was set upon the table in a simple pot, and the family enjoyed coming together to dip their bread. If there was any sauce leftover at the end of the night, it was saved for breakfast. "Just crack a couple of eggs in the pot, and you had cheesey eggs for breakfast! Nothing went to waste on the farm," Chef Robert recalls.
Cheese fondue was also served at local bars, where enjoying the thick sauce turned into a game. "We tried to knock the bread off of the other guy's skewer. If you did, he had to buy you a shot," explains Chef Robert. There were several of these types of games centered around the communial fondue pot. "With this recipe, you will not use the entire bottle of kirschwasser (cherry brandy). Save it for shots afterwards to help break up all that cheese in your stomach." Whether your holiday gathering is with family or friends, this cheese fondue will be a great addition to the table.
---