Hassan Abdel-Moneim named Potawatomi Bingo Casino's first Hotel Director
MILWAUKEE – Hassan Abdel-Moneim, has joined Potawatomi Bingo Casino as its first hotel director. He will oversee operations at the 18-story, 381-room hotel set to open in the fall of 2014.
---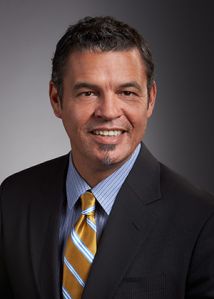 Abdel-Moneim has extensive knowledge in the hospitality industry, and is making a return to Native American casino hotels. He served as the vice president of hotel operations at the Four Winds Casino Resort in New Buffalo, Mich., and as the Director of Hotel Operations at the Mystic Lake Casino Hotel in Prior Lake, Minn. His career in hotel management also includes jobs with Hilton, Sheraton and the Millennium Hotel in Minneapolis.
"Hassan brings with him an invaluable level of experience that will help us successfully launch our hotel," said Potawatomi Bingo Casino General Manager Mike Goodrich. "He has helped guide operations at some of the most well respected Native American hotel properties in the country, and we expect that he'll bring that same level of respect to our property."
In addition to his hotel experience, Hassan most recently worked to attract and develop business in the United Arab Emirates. He has also worked in Africa and Europe, and is conversant in Arabic and German.
Potawatomi Bingo Casino is one of two casinos owned and operated by the Forest County Potawatomi Community. It is located at 1721 W. Canal Street, Milwaukee, Wis. The casino is a showcase for high stakes bingo, offering some of the nation's highest daily payouts.  A popular attraction for local guests, tourists and tour groups, the casino features blackjack, craps, poker, and roulette table games, video and reel slot machines, off-track betting, and a variety of live entertainment.  Potawatomi Bingo Casino is committed to raising awareness of the risks of problem gambling, maintaining a level of first-class customer service, while investing in its most valuable asset – its 2,600 multicultural employees.  Through the Forest County Potawatomi Community Foundation and Miracle on Canal Street, the casino supports numerous local charities and community organizations. Driving directions and more information about Potawatomi Bingo Casino can be obtained by calling toll-free, 1-800-PAYS-BIG or by visiting the website at www.paysbig.com.