In The Cut With Dream Dance Steak's Chef Matt Baier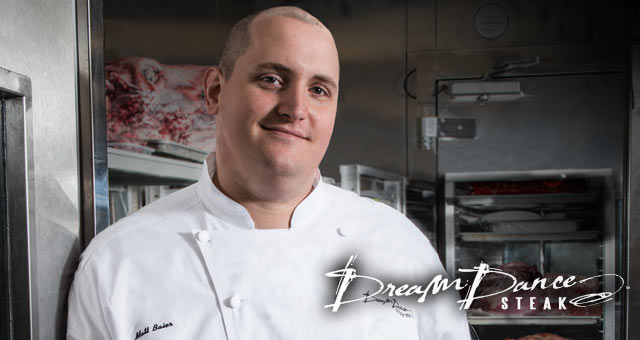 By Mario R. Martin
Dream Dance Steak's chef has made quite a name for himself. The reserved chef is reluctant to be in the spotlight as he cites his team as inspiration and influence for his success. The young culinary impresario is as humble as they come. After celebrating just over seven years with Potawatomi Bingo Casino, Matt Baier was named Chef de Cuisine of Dream Dance Steak in 2011. Overseeing the kitchen, food and ingredients, he is driven by a love for cooking and the culinary arts. Possessing a tasteful wherewithal, Chef Matt Baier opens up about his past, present and future. Take a journey with one of the city's most practical geniuses.
---
Under The Influence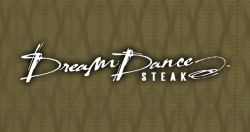 Upon meeting Dream Dance Steak lead chef, Matt Baier, one could be easily taken with his pleasant everyman demeanor. A native of small town Illinois, the setting proved perfect for the budding chef in training. Having gotten his start cooking in a nursing home, Baier found not only his calling, but also his motivation.
"Mike Van Meter, the kitchen manager of the nursing home where I worked, pushed me a lot," says Baier. "He told me I had a knack for cooking and told me to do something with it, and to get out of the small town. He believed in me, and so did my parents..." he continues. "I started cooking with my mom when I was a little kid. I even remember standing on a stool and setting fire to the oven mitts!"
Now, surrounded by professionals, Baier has found himself with a team of creative individuals, striving for perfection and anxious to add their own flavor to the chef 's equation.
"I don't have a specific style. My style is my entire team. I come up with a basic menu and the ingredients I want to use and together we build it. I use my team to create menus," continues Baier. "I get everybody involved. Without my team's influence, the menus wouldn't be as creative."
Order Up
Baier and his team collaborate to create new and exciting dishes. But even some of the best dishes have a failed history. "I can't even count how many mistakes I've made, and still make, but you can't let that stop you," says Baier. He tries to use exotic ingredients to make wild concoctions, but it tends to be met with less fanfare.
According to Baier, "I try to prepare dishes people don't normally have, like black rice and barley, but it doesn't sell." But the minute he goes back to the well with potatoes and pasta, it's an instant hit. "Now I try to incorporate exotic ingredients into staple dishes. For example, a simple chicken breast dish with white wine sauce served with potato purée might have something as simple as fennel added for that extra twist, but it's not changing the dish too drastically. I try to build peoples' palates and grow on what they already know."
Back To The Future
Baier's love for the trade comes across as he teaches others. Interested in conveying his craft onto others, "I love teaching others how to cook. I love passing on the knowledge," says Baier. Currently giving private lessons to friend and retired veteran Mike Meinecke, Baier is enjoying his ability to make others better at creating interesting and sustainable meals.
When asked if teaching is the only plan he has for the future, Baier responds, "I would like to be an instructor but I would also love to eventually take on bigger venues here at Potawatomi, or even move into an operations position directing the food service." Interested in not only the art of cooking, but also that of the business end, Baier is sure to be an asset for as long as he can wield a knife.
Reward
In the end, Matt Baier is a chef by trade because he loves to cook. There's no hidden agenda. There's no pretense. Some artists paint and some artists sing. Matt Baier cooks as a way to expel the culinary forces within him. Unaware of what he would do without cooking, he simply stares away almost troubled by the notion. The reward is indeed worth the effort.
"When the servers come back and say that their table 'had the best dinner they ever had,' that makes it worth it all."