What's Happening in Milwaukee—Memorial Day Weekend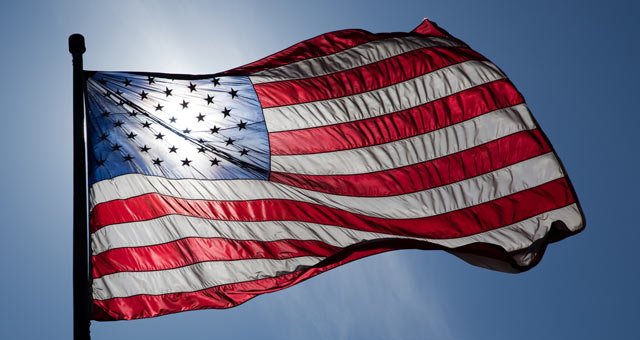 Memorial Day Weekend is this weekend (May 24–27, 2013)—a day to remember our fallen men and women who have served this country. While you are making plans for the weekend—whether they include attending the Memorial Day Parade or hosting a cookout—take a look at all of the events happening at Potawatomi Bingo Casino. We're sure you'll find something to fit into your schedule.
---
FRIDAY, MAY 24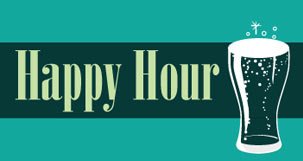 Get happy!
Make a stop at Bar 360 or The Fire Pit to kick off the weekend with happy hour drink specials from 2–6 p.m. Raise a glass of $2.50 domestic pints, $3 domestic bottles, $4 imports or rail drinks, and $5 margaritas or Long Islands. These specials are also available on the casino floor so you can enjoy them while you play.
The featured drink of the month is X-Rated® Fusion Liqueur®. Single cocktails are $5.50 and doubles are $6.50.
How about some delicious food to go with a tasty drink? The bar and lounge area at Dream Dance Steak offers a special menu from 5–7 p.m. Indulge in $7 plates of Crispy Chicken Wings, a duo of Flank Steak Sliders or Bacon Empanadas and so much more. They also offer a list of tempting $7 drinks, like the Sloe Gin Fizz, The Monroe, Manhattan and more.
Wild Earth Cucina Italiana, located just off of the skywalk entrance, also has happy hour specials from 4–6 p.m.—every day of the week!
Please drink responsibly.
Be Entertained
| | | |
| --- | --- | --- |
| 4 p.m.: Keyboardists Marcell & Kris will have the Bingo Hall rockin' as they create a fun take on dueling pianos. | 9 p.m.: Joe Hite's solo show includes a large variety of music, spanning from the '40s to today. Don't miss his free show at Bar 360. | 9:30 p.m.: Club Nights with DJ Kidd Mixx, one of the hottest DJs from the Midwest, will be here to get the crowd moving at The Fire Pit's side bar. |
$5 Blackjack
Are you new to blackjack? Practice your skills and try your luck at our $5 blackjack tables from noon–7 p.m. at the pit near Dream Dance Steak. $5 blackjack tables are also available on Saturday at the same time.
SATURDAY, MAY 25
Got plans during the day on Saturday? No problem! The Casino starts heating up in the evening with this must-see entertainment lineup:
| | | |
| --- | --- | --- |
| 7 & 9 p.m.: Rob Sherwood and Denise Ramsden take the stage at The Northern Lights Theater to make you laugh. Sherwood's twisted viewpoints are popular with people of all ages. The show is free for Fire Keeper's Club members! Not a member? Learn how to join. | 9 p.m.: Special K is Kevin Kennedy is performing a variety of music from the '50s, '60s, '70s and '80s at Bar 360 for a free show. | 9:30 p.m.: Club Nights with DJ Wizz Kid combines the mix of the live DJ with live instruments for a high-energy show at The Fire Pit's side bar. |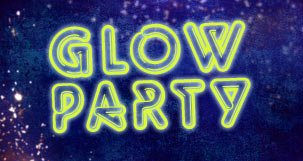 Glow Party Bingo
Shake things up on Saturday night and head to the Bingo Hall for Glow Party Bingo at 11 p.m.! The lights are dimmed, the music is pumped up and everyone is dancing and singing while playing bingo. It is a must-try event!
SUNDAY, MAY 26

Sunday Brunch
Who doesn't love easing into the day with a relaxing Champagne Sunday Brunch? Head to The Buffet between 9:30 a.m. and 4 p.m. and fill your plate with all your favorites, like Belgian waffles, breakfast potatoes, made-to-order eggs and omelets, roast turkey breast and more. Is your mouth watering yet?

Take $25,000 for a Spin!
How much money can you grab in just 35 seconds? Play slots or table games on Sunday for the chance to Grab the Dough and Go. You could win the chance to go in the money machine and grab as much money as you can. Drawings are at 11 a.m., 1 p.m. and 3 p.m. Don't miss it!

Go All In
Calling all poker players—get in on the Sunday No-Limit Texas Hold 'Em Tournament at 3 p.m. in the Poker Room. $100 buy-in, $10 Entry Fee, $10 Add On.

MONDAY, MAY 27

Looking for more poker? You're in luck…

Sit & Go Poker Tournaments
Sit & Go Tournaments will start at 10 a.m. in the Poker Room, or when there are 10 players on the list. Once one finishes, the next one will start. $50 Buy-in, $5 Entry Fee, $5 Add On. Winner takes all!
It's going to be a long weekend—better make your plans now so you don't miss out on a thing! We hope to see you here. Let us know what you did over the weekend by leaving us a comment below.