Potawatomi Bingo Casino named finalist for National Restaurant Association's Operator Innovations Awards for second year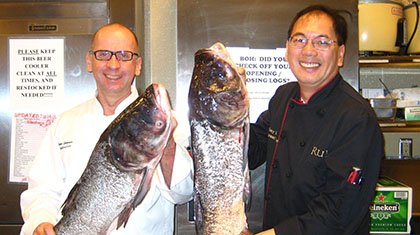 March 14, 2014-- Potawatomi Bingo Casino has been named a finalist in the National Restaurant Association's 2014 Operator Innovations Award, in the category of Menu Development.
The Casino's culinary team is recognized for pushing the limits of culinary progressiveness by taking calculated risks in menu development and execution. The team takes steps beyond just serving sustainable, organic and underutilized local (SOUL) food to incorporate invasive species, offal and indigenous ingredients on menus throughout the property.
Potawatomi Bingo Casino was one of three finalists in last year's innovation awards that honored the property's industry-leading standards for foodservice safety.
Winners will be announced during the NRA Show, taking place May 17-20, 2014 in Chicago. For more information click here.