Potawatomi Bingo Casino Set to Recognize National Problem Gambling Awareness Month Throughout March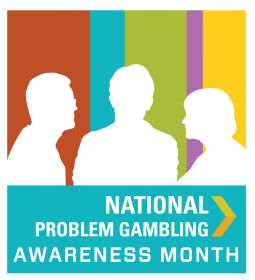 MILWAUKEE – The majority of people who gamble do so for fun and entertainment. However, for some it can develop into an uncontrollable compulsion which can destruct finances and families.
Problem gambling has been classified as an addiction and an estimated 1 to 3 percent of people in Wisconsin (as many as 170,000) are considered compulsive gamblers. Yet only a fraction of these people seek help and many do not know where to turn for assistance. 
March is National Problem Gambling Awareness Month (NPGAM) and Potawatomi Bingo Casino considers responsible gaming its number one social priority. Therefore, the Casino will be helping raise awareness of this issue through education and communication efforts targeted to Casino guests and employees, as well as key business and community leaders.
---
"Responsible gaming is an important issue to us and we want to do all we can to share information and resources with people so they can make informed decisions and be aware of the warning signs," said Potawatomi Bingo Casino Assistant General Manager of Gaming Operations Winslow Mexico. "Gambling should be recreational and fun, but if it becomes a problem, we want people to seek help and take advantage of our self-restriction program."
National Problem Gambling Awareness Month is a grassroots public awareness and outreach campaign designed to educate the general public and health care professionals about the warning signs of problem gambling and raise awareness about the help that is available both locally and nationally. To bring local awareness to this issue, Potawatomi Bingo Casino will be:
Sending a "unique" responsible gaming mailing to community and business leaders, Casino vendors and government officials;
Engaging Casino guests by placing an informational table staffed with Guest Relations employees in the Casino's skywalk area that will make it easier for guests to ask questions and obtain responsible gaming materials;
Offering refresher training and awareness activities for Casino employees that will help reinforce the message of responsible gaming and their roles in helping guests who may need assistance
For more information about responsible gaming, visit www.paysbig.com/responsible or the Wisconsin Council on Problem Gambling at www.wi-problemgamblers.org, or call the organization's hotline at (800) 426-2535. To learn more about National Problem Gambling Awareness Month, please visit www.npgaw.org.