Potawatomi Hotel & Casino Names Laundry Vendor for Hotel Operations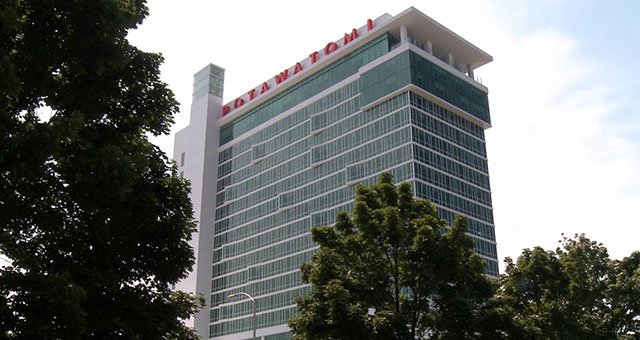 MILWAUKEE – Potawatomi Hotel & Casino will use Imperial Laundry Services of Racine to launder linens in its just-opened 19-story hotel.
The 23-year-old firm will launder an estimated 1.5 million pounds of linen from the 381-room hotel annually, making it one of the business's largest hotel accounts, said Imperial Laundry Services President Gregg Salomone. The company will launder all bedding, towels, bathmats and other items and ensures next-day return service.
---
"After touring the new Potawatomi hotel, it was apparent to us that the rooms, amenities and service to be offered would rival or exceed those of other luxury hotels," said Salomone. "With that in mind, we are extremely proud to have been chosen as the vendor for the processing of guest room linen."
The partnership with Potawatomi has allowed the company to expand significantly. Salomone said 20 new employees were hired and about $1 million in new equipment was purchased to satisfy the new workload.
"This is a great example of the impact Potawatomi Hotel & Casino is making on the economy of southeastern Wisconsin," said Mike Goodrich, Potawatomi Hotel & Casino General Manager. "The size and scope of our business has translated into success for our vendors and the businesses they work with, as well."
Imperial works with a number of other hotels in the region. It also contracts with several hospitals – requiring them to adhere to highly regulated standards of cleanliness and infection control.
"Working with Imperial speaks again to the level of service we're delivering to our guests," said Potawatomi Hotel & Casino Hotel Director Hassan Abdel-Moneim. "The assurance they've been able to give us regarding timely service and a pristine level of cleanliness is why they were chosen." 

About Potawatomi Hotel & Casino
Set in the heart of Milwaukee, Potawatomi Hotel & Casino is Wisconsin's premier entertainment destination, offering guests the best in gaming, dining and entertainment. The property features six award-winning restaurants, the intimate 500-seat Northern Lights Theater and more than 60,000 sq. feet of event space. A 381-room, 19-story hotel is the property's newest amenity. To discover more visit www.paysbig.com.