Potawatomi Hotel & Casino's First Mid-States Poker Tour Event Sets New Wisconsin State Record with $487,000 Prize Pool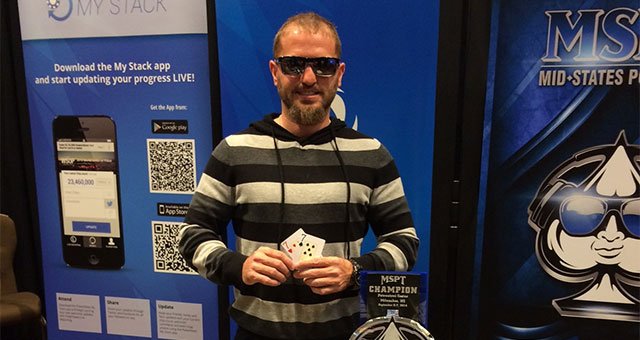 MILWAUKEE – Potawatomi Hotel & Casino was the site for a record-breaking poker tournament held this past weekend at the property's Event Center and Poker Room. With 487 total entries and a $487,000 prize pool, the tournament set a new Wisconsin state record, surpassing the 393 entries at the Mid-States Poker Tour (MSPT) tournament held earlier this year at Ho-Chunk Gaming Wisconsin Dells. The Potawatomi Hotel & Casino tournament is also the second-largest MSPT event in history.
---
"It was an exciting weekend and we couldn't be more pleased with the success of our first MSPT poker tournament," said Jeff Gemini, Poker Room Manager at Potawatomi Hotel & Casino. "The number of entries far exceeded our goal and we're thrilled we set a new state record with this event. It proves we're a premier gaming destination with the ability to attract top poker players from across the Midwest."
Jason Zarlenga from Lansing, Mich. was the tournament winner and took home the top prize of $120,164. Zarlenga is also the MSPT's all-time money leader and is in serious contention for the MSPT Season 5 Player of the Year award. Milwaukee favorite Hao Sun was the top Wisconsin poker player in the tournament with a fifth place finish, earning him $26,808.
"With the recent addition of our luxury hotel, we had the ability to easily accommodate the large number of poker players who visited the property for this tournament," said Kevin Freddes, Table Games Director at Potawatomi Hotel & Casino. "The feedback we received from the players was positive and many said they plan on visiting and staying with us again. We look forward to continuing our partnership with MSPT and hosting more high-profile poker tournaments at Potawatomi."