Smoked Turkey with Cranberry Orange BBQ Sauce—Holiday Recipe Collection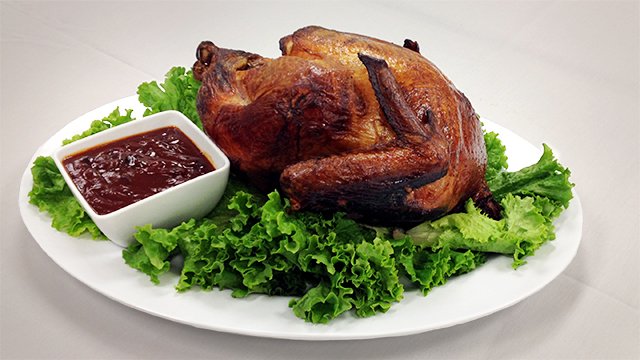 Need a recipe for your next holiday meal? Looking for a new dish to become your family's favorite around the table? Let the chefs from Potawatomi share with you their favorite dish to bring to their holiday get together!
Banquet sous chef Steve Cady has always enjoyed BBQ. Growing up his family would prepare their meals using their charcoal grill or smoker. After moving to Milwaukee, his love for BBQ increased, since it brought back memories of family gatherings. This recipe for smoked turkey with cranberry orange BBQ sauce Chef Steve first prepared for Thanksgiving last year. It was his first attempt to cook a meal using prolonged smoke. He purchased a 22-pound turkey and started smoking the turkey at 5 a.m. It took 7 hours to complete the turkey, but the results were well worth it. This year, he will repeat this same process and share his love of BBQ with his family and friends. 
---