Sticky Date Cake—Holiday Recipe Collection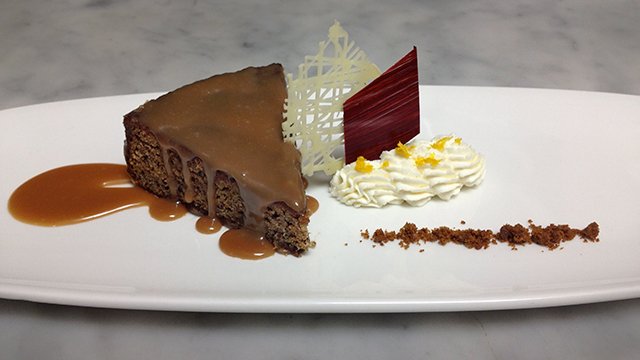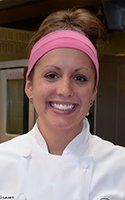 Need a recipe for your next holiday meal? Looking for a new dish to become your family's favorite around the table? Let the chefs from Potawatomi share with you their favorite dish to bring to their holiday get together!
Executive pastry chef Jessica Grover truly enjoys making this sticky date cake dessert for Thanksgiving or Christmas because of its hearty texture and excellent holiday flavoring.
She had been wanting to make this type of dessert for some time and came across this particular recipe while watching a cooking show. Being a trained pastry chef, she allowed herself to change the recipe a bit and can be credited for the addition of the orange ginger cream which complements the dish nicely. She's been making her sticky date cake at home for a few years and even had the opportunity to make it for a private event at the Casino where it went over extremely well among guests.
---