Team Members Become Santa's Elves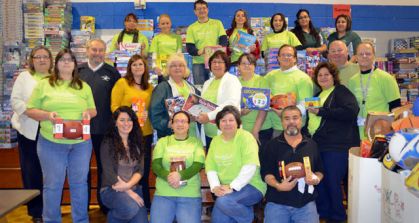 Dozens of Potawatomi Bingo Casino employees volunteered their time to help prepare Santa's toy shop for the Christmas Clearing Council of Waukesha County—a 2011 Miracle on Canal Street charity.
The team members who volunteered were from a variety of departments including bingo, security, VIP services, public relations, purchasing, food and beverage, creative services and facilities. Everyone came together to help sort and organize items that had been donated to the program.
The next day families in need would be coming to select gifts for their children.
Team members were proud to help the Christmas Clearing Council and their neighbors in need.