TEMPO Recognizes Casino for Hiring of Women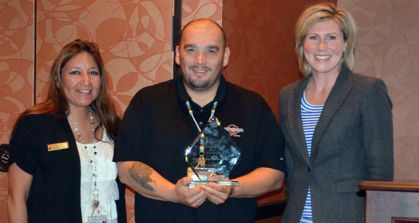 TEMPO is a professional women's organization in our community comprised of about 275 people from more than 100 companies in the Milwaukee area. The organization focuses on helping women to achieve and sustain leadership roles within the political, educational and corporate arenas.
Recently Tracy Johnson, Executive Director of TEMPO, presented Potawatomi Bingo Casino with an award for its commitment to hiring and promoting women at all levels of the organization.