The Basics of Three Card Poker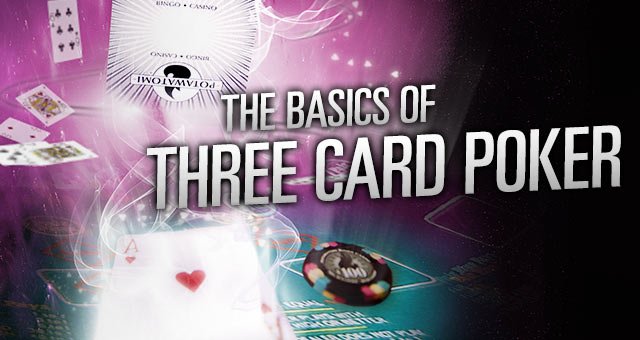 Is three your lucky number? If so, this might just be the game for you. Three Card Poker® is dealt with three cards and features three ways to play: betting against the dealer, betting your hand only or a combination of the two for the best of both worlds—and more ways to win!
---
Betting Ante And Play—Against The Dealer
You've bet the Ante. After reviewing your hand, if you believe you can beat the dealer, place an additional Play wager (equal to the Ante) on top of your facedown cards in the Play box. In order to qualify, the dealer must reveal a hand of queen-high or better.
If the dealer does not qualify, there's a push on the Play wager and the Ante pays 1:1. If the dealer qualifies and you beat him/her, both bets (Play and Ante) pay 1:1. Additionally, if your hand is a straight, three of a kind or straight flush, you'll receive an Ante Bonus, regardless of the dealer's hand.
Betting Pair Plus—On Your Own Hand
You've bet the Pair Plus. In other words, you're betting on your own three-card hand with no regard to the dealer's, and believe you'll uncover a pair or better. If you have a winning hand, simply place your cards face-down in the Play box.
Bet Both Ante And Pair Plus
You could win 4 ways (Ante, Play, Ante Bonus and Pair Plus) if you beat the dealer and have a straight or better!
Check out the How to Play Three Card Poker page for a video and brochure, or stop in and talk to one of our friendly table games dealers or pit bosses.