The Hangover Slot Machine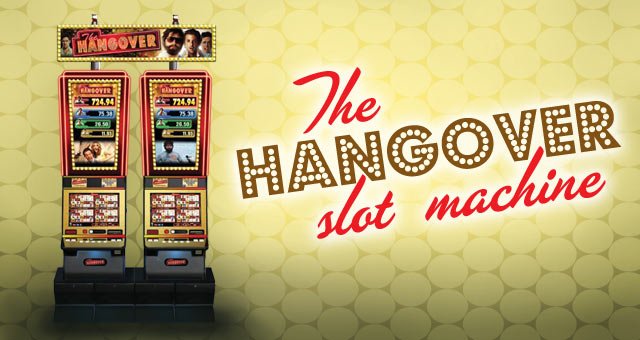 You've likely seen the The Hangover—or at least heard the buzz surrounding the laugh-out-loud film—but did you know that this big-time movie is now a slot machine? This exciting game can be found on the Four Seasons side of the Casino in front of the VIP Services booth, near The Fire Pit Sports Bar & Grill.
Similar to the popular Sex and the City machines, this slot machine is a multiPLAY game, which means it has four games in one. Each sub-game is a 5-reel, 40-line video reel game that has scatter pays and bonus features.
---
One of the bonuses this game offers is the pick-a-photo matching bonus, which allows you to touch a photo that corresponds to a prize. During this bonus, many different things can happen. If you get five Alan's bonuses, three Phil's bonuses, or two Stu's or Doug's bonuses, you initiate the progressive bonus.
Or, if you get two Mr. Chow's freaky free games, you get eight free games. You can also initiate the best little bonus, the villa bonus or the stun gun bonus, which all lead to different games or chances to win. Take a wild ride with the whole gang—Stu, Doug, Phil and, of course, Alan—next time you come to the Casino.