There's More to Win in June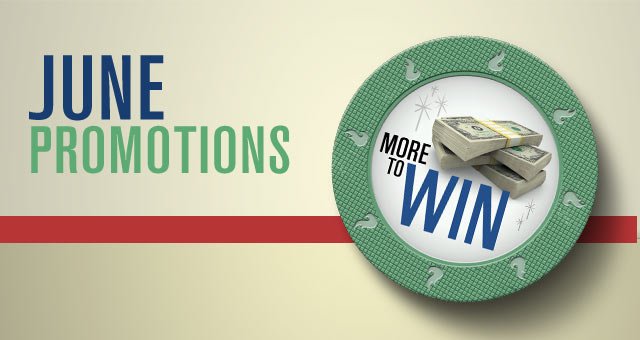 Whether you like to play bingo or hit the slots, Fire Keeper's Club® members have more to win in June. Not a member? Learn how to join—it's free!
---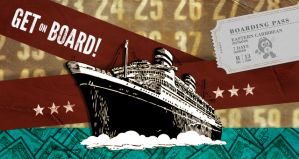 Bingo Cruise Giveaway
Play bingo for the chance to win cash—and a cruise.
How to Enter: Bingo players, who are at least 18 years old, can purchase and play the bingo cruise game during any bingo session now through August 13.
Playoff Games: Bingo players who win the bingo cruise game will receive a cash prize of up to $200 and an invitation to attend the Bingo Cruise Playoff Games on August 14 for the session that they won.
Cruise Winners: At the Bingo Cruise Playoff Games, there will be a total of six cruise winners: one from the breakfast session, two at the matinee session, two at the evening session and one at the night owls session. All cruise winners must have received an invite to participate.
Cruise Details: Seven-day Eastern Caribbean cruise for two that sets sail November 2–10, 2012. It includes balcony verandah cabin, world championship bingo tournament, complimentary hotel stay the night prior to departure, souvenir package, private welcome party, meals (including room service), round-trip airfare from Milwaukee to Miami, $500 Visa® gift card, $500 in room credit and NCL onboard gratuities.
Fast Cash and Gas Card Giveaway
Win $500 cash and a $50 gas card in June. A total of 102 guests will win!
How to Enter: Starting June 1, receive unlimited additional entries for every 250 points earned on your Fire Keeper's Club card. Swipe your Club card in any of our new promotional kiosks, enter your PIN and press Promotions to get your free entry into the drawing.
To activate your entries, stop by any kiosk and press Drawings up to two hours prior to the drawing.
Drawing Dates: June 7, 14 and 21
Drawing Times: Drawings will take place every 15 minutes from 1–5 p.m. for the first session and from 8 p.m.–midnight for the second session.
Prizes: One guest at each drawing time will win $500 cash and a $50 gas card—that's a total of 102 winners!
So what are you interested in winning? Cash? Gas Card? Or a cruise? Let us know in the comments below.