What's at the heart of Heart of Canal Street
Just more than two decades ago, Potawatomi Hotel & Casino's signature charitable program Heart of Canal Street kicked off to help local children's charities in Wisconsin. Fast forward 22 years, and the program is still alive and growing. Recognizing the impact Heart of Canal Street makes in the community, what the program aims to achieve and how we make it happen are all important factors of the program's success. Interested in learning more about Heart of Canal Street? Below is the history behind the program and everything you need to know!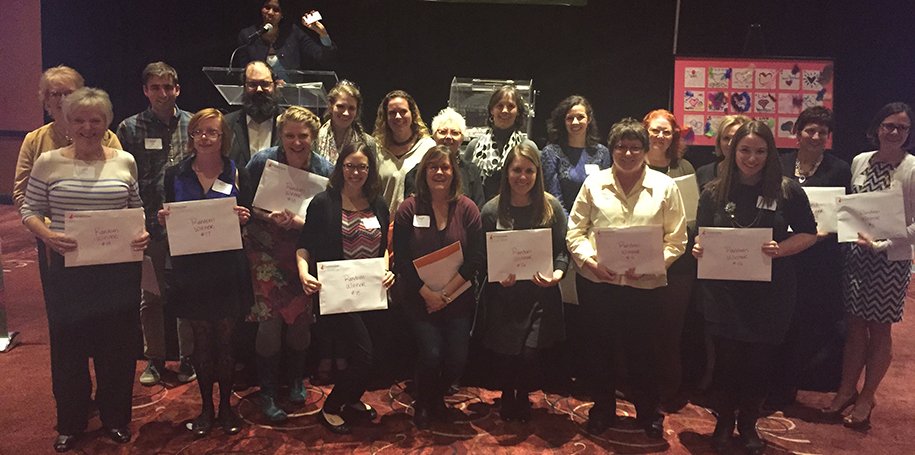 Where it all began
Heart of Canal Street began in 1994 as a way to carry on the Potawatomi tradition of nurturing younger generations so they grow to lead healthy, productive lives. Its mission has always been to improve the quality of life for children in southeastern Wisconsin. From its humble beginnings in our original bingo hall, Heart of Canal Street has grown steadily along with the expansion of the Casino.
How funds are raised
Potawatomi Hotel & Casino raises funds for Heart of Canal Street through special bingo games. The generosity of casino guests, vendors, media partners and team members has allowed the program to grow each year.
The Canal Street bingo game is played at every session from August to December. Half of the $3 or $7 purchase price goes into the Heart of Canal Street fund and half goes to the winner of that session's Canal Street game.
Impact of Heart of Canal Street
Since its inception, Heart of Canal Street has raised nearly $16 million, helping over 550 local children's charities. Heart of Canal Street will contribute to 31 children's charities from southeastern Wisconsin in 2016. This year's signature charities and Charity of Choice will be announced in mid-August.
Who can apply
Eligible organizations must have 501(c) (3) status, serve a primary client base of children younger than 18 and be located within Milwaukee, Racine, Washington, Waukesha, Ozaukee, Dodge, Jefferson, Kenosha, Sheboygan or Walworth counties. More details about the program can be found at paysbig.com/heart.
The final outcome
In 2015, we raised $1,031,543 for our charities, and we're aiming even higher this year. The announcement of the grand total will take place on Friday, December 16 in Potawatomi's Bingo Hall.