Your New Year's Eve Checklist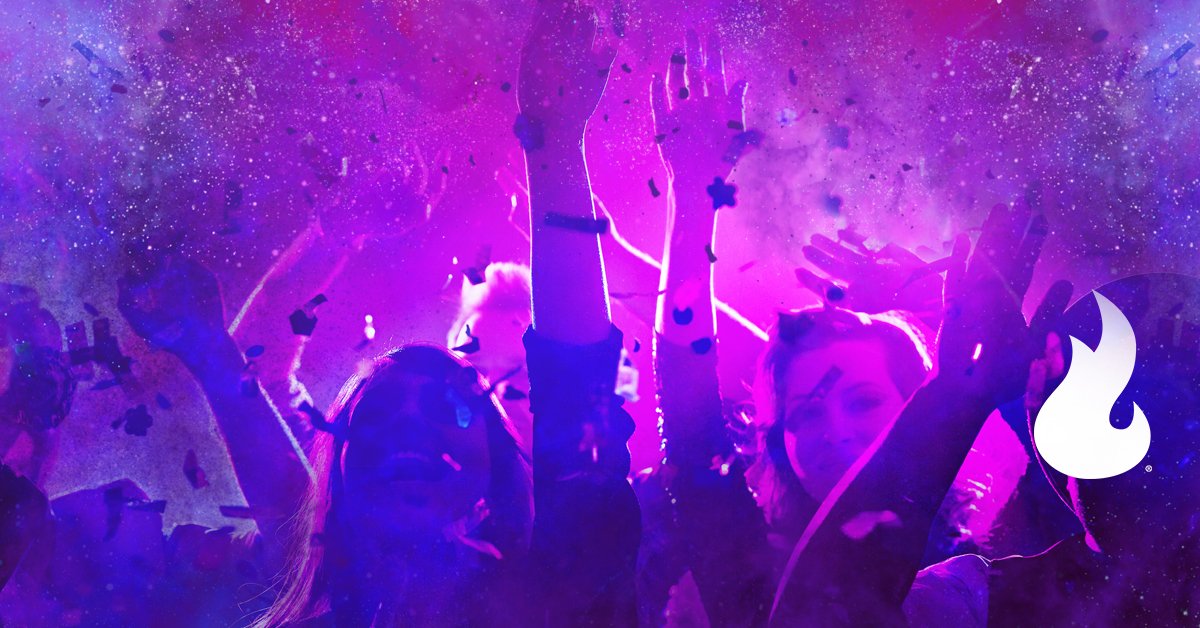 It's common knowledge that Milwaukeeans know how to party, especially during the holiday season. Whether it's to escape cabin fever or to sweat off the stress of family gatherings, New Year's Eve is always a perfect excuse to dust off the dancing shoes. In a city full of festivities, how does an eager partygoer make the choice of where to ring in the new year? We've put together a checklist to help make the decision a bit easier…
1. You want to dance.
New Year's Eve is a night to celebrate a new year and bust out some new dance moves. You've found the perfect outfit, and now you're ready to show it off. Plenty of bars and clubs have music and lights, but how many others can boast a 2,500 square-foot dance floor, LED projection screens and multiple DJs spinning the hottest beats until 3 a.m.? Potawatomi Hotel & Casino's New Year's Eve Party is the perfect place to satisfy that Footloose feeling!
2. You want to drink.
Whether it's a champagne toast or a round of shots with your best friends, New Year's Eve is the perfect night to raise a glass. Milwaukee is known for its bar scene, but many of your favorite watering holes may be a bit too cramped on a night like this. Who wants to wait in a line to get inside during the middle of a Wisconsin winter? Potawatomi's New Year's Eve Party will feature a massive super bar with all your favorite beverages, plus a complimentary champagne toast at midnight – and you won't be left waiting in the cold.
3. You'll be feeling lucky.
That new year's resolution might be a little easier to achieve with some extra cash in your pocket! If you're feeling lucky and want a chance to hit it big, you're just a short walk away from our nearly 3,000 slot or video poker machines, countless table games, off-track betting and more. Who knows, 2017 just might be your lucky year!
4. You're going to get hungry.
A long night of drinking and dancing often ends in a quest for some greasy pizza. Why settle? At Potawatomi Hotel & Casino, you've got nearly endless choices of late-night cuisine. Most of the on-site restaurants are open late on New Year's Eve, and some are open all night long! Whether you're craving pizza, burgers, or sesame chicken, Potawatomi's got your late-night cravings covered.
5. You don't want to worry about your commute.
If you're worried about the commute on New Year's Eve, we don't blame you. Parking downtown can be a hassle for many reasons – it's crowded, expensive, and you might be shoveling your car out of a pile of snow at the end of the night! Getting to the casino is a breeze, and parking is never an issue.
A favorite amenity among Potawatomi guests is the expansive parking structure. It can accommodate thousands of vehicles, all but the top floor are covered, and it's monitored 24 hours a day by camera and on-site security personnel. Best of all? It's free!
We're also excited to offer free, convenient casino shuttle stops at many downtown hotels, as well as the Amtrak station. If you're coming from farther away, you can board a Badger Bus line run to the Casino. When you're ready to call it a night, you can hop on a shuttle back to your hotel or grab one of the many cabs waiting for you just outside.
Celebrate New Year's Eve with us at Potawatomi Hotel & Casino. Details and tickets can be found at www.mkenyeve.com.