Mother's Day Champagne Brunch
The Buffet
Sunday, May 13
9:30 a.m.–7 p.m.
Impress Mom and show her some love with an all-you can-eat brunch at The Buffet! We've got a huge selection that's sure to delight.
Carved Prime Rib
Carved Bone-in Ham
Eggs Benedict
Omelets Made to Order (until 3 p.m.)
Pasta Bar (3–7 p.m.)
$22 per person with Fire Keeper's Club® card; $24 without card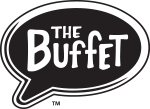 Not a Fire Keeper's Club member? Learn how to join—it's free!
Must be at least 21 years old.