WIN OVER $150,000
in Summer Treasures!
Thursdays, June 8–29
Thursdays, starting June 8, Potawatomi presents: Summer Treasures. Win gems worth up to $5,000 in slot play or $10,000 cash, a total fortune worth more than $150,000 will be discovered! Play June 1–29 with your Club card to earn entries; 3X entries on drawing days.
How it Works:
Fire Keeper's Club® members receive free entries with every 100 points earned by playing with their Club card from June 1 at 3 a.m.–June 29 at 9 p.m.
3X entries on drawing days
Additional free entries awarded based on Club level:

Ruby

= One free entry
Topaz = 10 free entries
Sapphire = 15 free entries
Emerald = 25 free entries
Diamond = 50 free entries

On Thursdays, 10 guests each hour (6–8 p.m.) will be called on stage to choose gems from our treasure chest and receive $250 in FKC Reward Play
One guest from each drawing (three total, each Thursday) will advance to the 8:30 p.m. Weekly Final Drawing, each selecting from six gems for a shot at up to $10,000 cash or $5,000 in FKC Reward Play!
The three remaining unselected gems from each 8:30 p.m. weekly drawing will roll over to the June 29 Grand Finale Drawing; selected gems will be replenished for consecutive Thursday drawings (except on June 29)
On June 29 at 9 p.m., 12 new winners will be called to choose rollover gems in the Grand Finale Drawing—all remaining treasures will be awarded!
Drawing Dates and Times:
Thursdays, June 8, 15, 22 & 29 at 6, 7 and 8 p.m.
8:30 p.m. Weekly Final Drawing
Grand Finale Drawing: June 29 at 9 p.m. 
144 Total Treasures:
(30) $250 FKC Reward Play prizes each Thursday
(Four) $1,000 FKC Reward Play prizes
(Four) $2,500 FKC Reward Play prizes
(Four) $5,000 FKC Reward Play prizes
(Four) $5,000 Cash prizes
(Four) $7,500 Cash prizes
(Four) $10,000 Cash prizes
Activate Your Entries:
You must activate your entries to qualify for each drawing. To activate your entries, simply swipe your Club card at any Promotional kiosk or gamble with your Club card in any slot machine starting at 5 p.m. on drawing dates. You must reactivate your entries at the conclusion of each drawing if you wish to qualify for the following drawing.
Not a Fire Keeper's Club Member? Learn how to join—it's free!
Must be present to win. Drawing winners have 10 minutes to arrive at Promotions stage or another name will be drawn and the time frame is reduced to five minutes. Guests can win more than once, but only once per drawing time. Entries carry over from week to week. Must show valid photo ID and Club card to claim prize. FKC Reward Play is valid for seven days after redemption.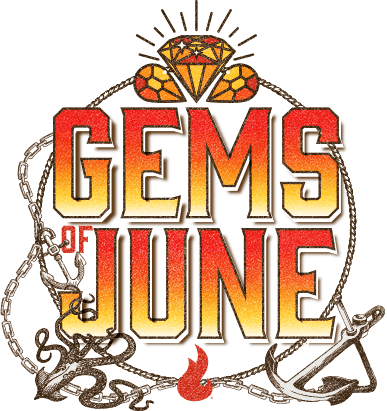 FACEBOOK® TREASURE HUNT
Feeling adventurous? Join our Gems of June Facebook treasure hunt for the chance to score summer swag and FKC Reward Play on Fridays, June 9, 16 and 23. Join the event, then watch for clues that will reveal our casino giveaway location(s).
You can also follow along on our Gems of June interactive treasure map. 'X' marks the spot for Friday freebies at Potawatomi!
View the Map »