Sounds of the Season—Milwaukee Holiday Shows
by Mario R. Martin
The Northern Lights Theater keeps the jingle bells ringing all winter long
The days are getting shorter. The bite in the air prompts reminiscing about the long and sticky summer days. Jack Frost is en route but even he's listening to his favorite songs as he winds down a snow-filled road. There's a benefit to the brisk air as autumn begets winter: The music.
Holiday music will soon hit Milwaukee airwaves, malls and stores, but the best way to hear those sleigh bells ring-a-ling is sitting comfortably in front of the best shows to hit The Northern Lights Theater inside Potawatomi Bingo Casino. Giddy-up, giddy-up, giddy-up, let's go!
---
The Brian Setzer Orchestra Christmas Rocks! Extravaganza
November 20 & 21, 8 p.m.
The original rockabilly hipster brings his swinging cool to the stage for two nights of swing revival sung in the key of Christmas. Adding his rock sensibility to the world of holiday music, Brian Setzer—oft with his signature pomade-heavy pompadour and tattooed form—continues to carry the torch for the time of year when most might want to hibernate instead of jump, jive and wail. Nevertheless, The Brian Setzer Orchestra is a fun departure from the classics heard around this time of year.

Tickets: $75/$65/$55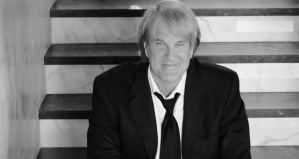 John Tesh Big Band Christmas
December 13, 8 p.m.
There's a man out there who is such a musical prodigy that he began playing the piano and trumpet at age six. He learned under the tutelage of teachers from The Julliard School of Music, and even joined the New York State Symphonic Orchestra while still in high school. If that doesn't sound like your childhood, you're not alone.
This man went on to celebrate successes in college; even reporting on local news stations in Tennessee and competing against the likes of Oprah Winfrey. He was one of the first hosts of Entertainment Tonight and calls Yanni a personal friend. The man in question is none other than John Tesh. With his familiar blonde locks and handsome grin, Tesh served as our correspondent to the stars as he entered living rooms around the country with updates on all things celebrity. All this before launching a prosperous music career that has garnered critical acclaim since the late 1980s, and a syndicated radio show heard by millions.
And what a career it's been for John Tesh. Fifty-three records released and countless tours, Tesh has literally made an art of adult contemporary music, enjoyable by all. Joined by his big band, Tesh brings his smooth sounds to Milwaukee for a holiday musical set that should not be missed.

Tickets: $40/$35/$25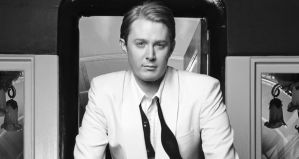 Clay Aiken's Joyful Noise Tour 2012
December 16, 8 p.m.
Clayton Holmes Aiken is best known to audiences as Clay. He's the underdog-turned-celebrity who's proved that second place could be just as lucrative as first. Despite coming in second to Ruben Studdard on the second season of American Idol, Aiken was launched to an unexpected level of popularity.
With his wholesome and unassuming looks, Aiken belts out ballads effortlessly. His appeal is truly found in his voice with seven studio records, compilations and DVDs including "A Clay Aiken Christmas," Aiken is a bona fide success—proven by the American Music Awards and Billboard Music Awards he's won. The common thread through Aiken's accolades is his love for the holidays.
Aiken brings his can't-miss "Joyful Noise Tour" full of holiday classics, backed by a 20-piece orchestra, to Milwaukee for an intimate performance.

Tickets: $55/$50/$40
With all the sweet sounds you can hear at The Northern Lights Theater inside Potawatomi Bingo Casino this holiday season, there might not be a need to listen to chestnuts roasting on an open fire!