Things to do in Milwaukee in July
If you're spending any time in the city this month, then know that there is no shortage of fun things to do in in Milwaukee in July! Whether you enjoy music, games, laughs, or food, we've got the July event for you.
Casino Events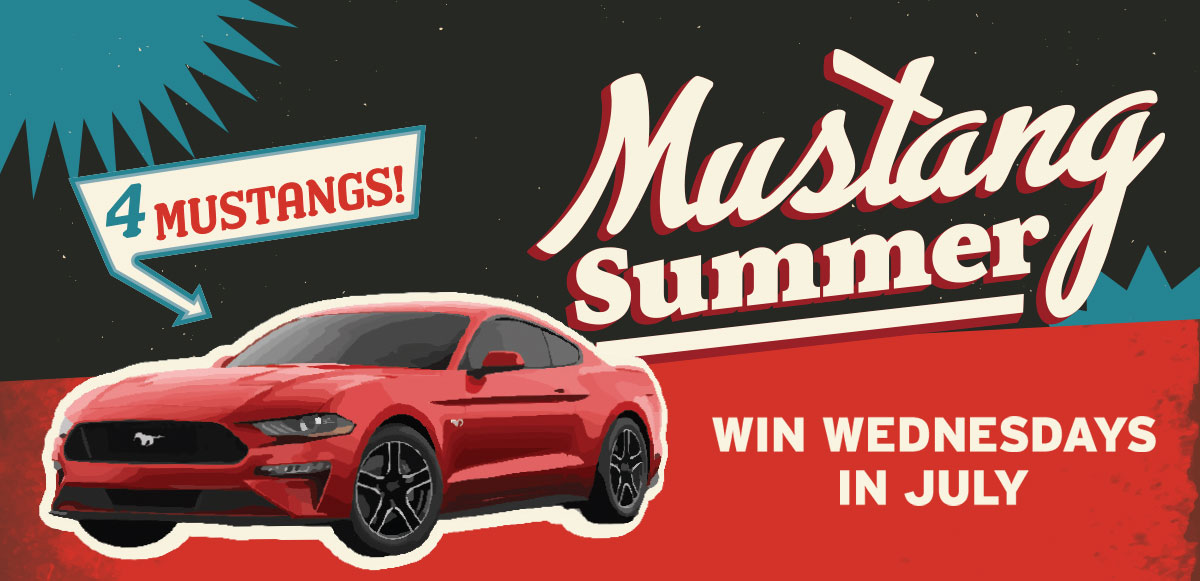 Mustang Summer, July 1st – 31st
This is your chance to drive away in a brand new Ford Mustang. All July long, you have an opportunity to earn an entry for every 100 points you earn by playing with your Fire Keepers Club card. On Wednesdays, you earn 3x entries and every Wednesday, 30 guests will win FKC Reward Play, two guests will win $2,000 in cash, and one lucky winner will drive off in a2 019 Ford Mustang (or walk away with $25,000 in cash).
Fire-Cracker Marathon, July 4th
If you're looking for something to do this Fourth of July, then be sure to head to the Bingo Hall! On July 4th, we'll be hosting a Fire-Cracker Marathon with themed programs and extra payouts for any bingo ending in 4!
Mid-States Poker Tour, July 17th - 21st
In the Woodland Dreams Ballroom, we'll be hosting the Mid-States Poker Tour. Satellite and qualifying tournaments are already happening and will continue to happen through July 19th in the Poker Room. January 18 – 21, the guaranteed prize pool is $200,000. Last year's prize pool reached $497,400, so there's definitely money to be made if you have the skill!
Music Events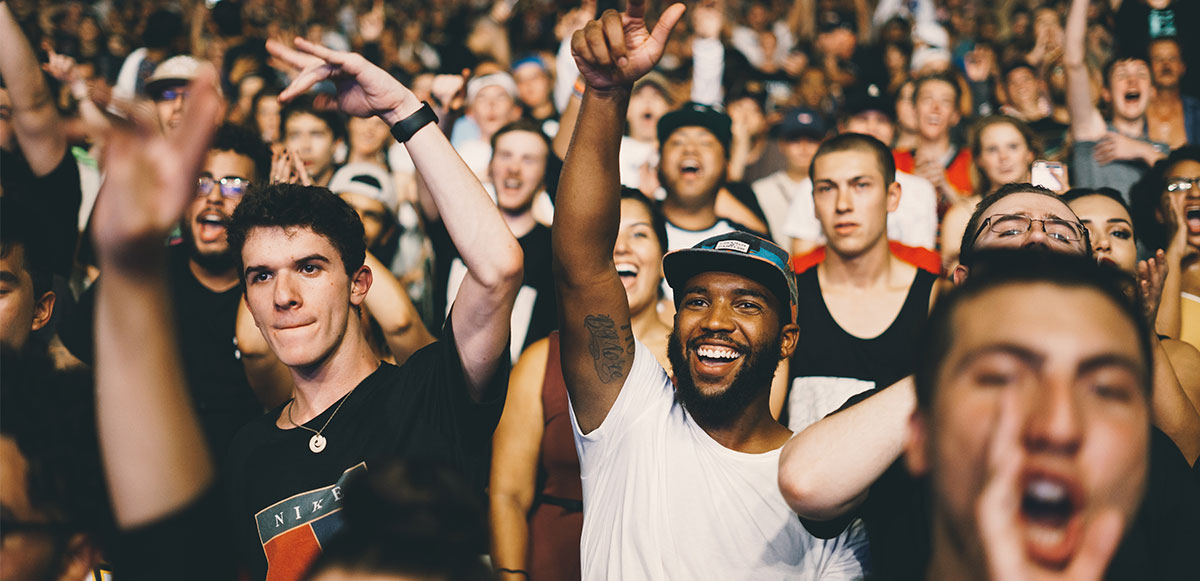 ​
Summerfest, June 26th- July 7th
If music is your thing, the Summerfest 2019 lineup is sure to please, with over 800 different acts, on 13 stages running June 26 through July 7 (closed July 1). There's even an app to help you create your own custom Summerfest schedule, set reminders for specific shows, and view an interactive map of the Summerfest grounds.
Classic Soul Show, July 16th-20th
Get your groove on this summer at the Classic Soul Show at Northern Lights theater. This summer show features top tunes by the "best in the business" tribute acts from around the country. Listen to these performers sing classics from Donna Summer, James Brown, Aretha Franklin, Stevie Wonder, and Tina Turner.
Sad Summer Festival, July 23rd
There's a new festival tour making waves. It goes by the name of the Sad Summer Festival and it's stopping in Milwaukee for the first time on July 23rd. The event includes seven different acts and introduces special guests during every stop!
Sara Evans, July 26th
If country music is more your style, then you'll have to check out Sara Evans at Northern Lights on July 26th. Known for her signature song, "Born to Fly," Sara has 14 Top-20 country hits and her latest album, Words, has been described as "100% her own" and "distinctively Sara Evans.
Comedy Events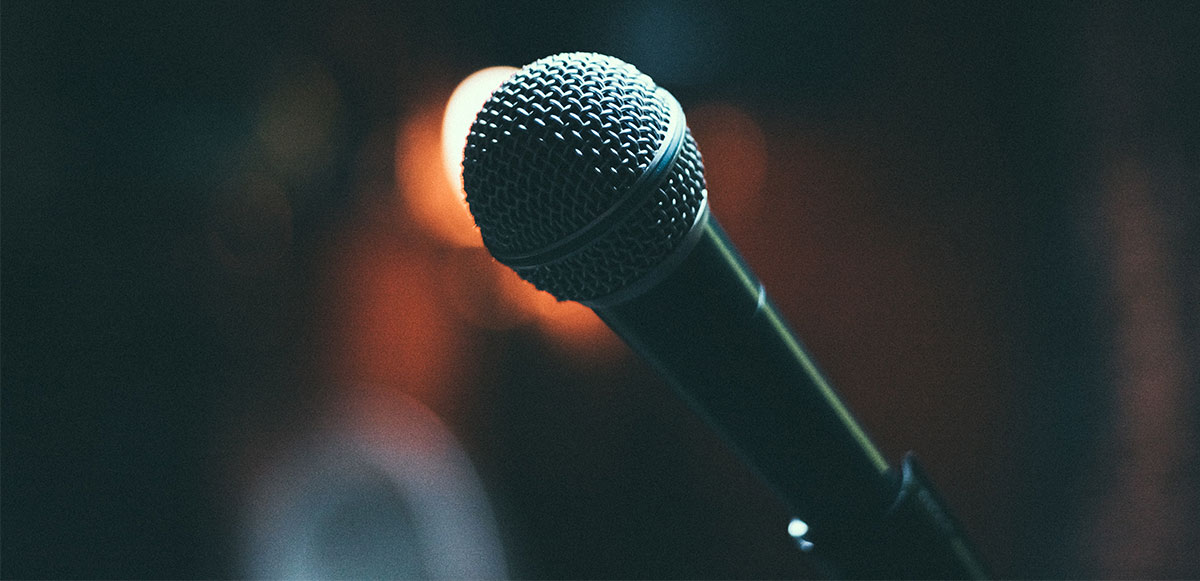 ​
Tim the Dairy Farmer, July 13th If you're ready for a laugh, then be sure to check out Tim the Dairy Farmer. Tim is a Florida dairy farmer and comedian. And while his experiences on and off the farm help him find the humor in everyday life, you don't have to be a farmer to relate to his specific brand of comedy. He'll be having two shows in The Northern Lights Theater on July 13th at 7 p.m. and 9 p.m.
Chris Cope & JC Currais, July 27th
Comedian Chris Cope has appeared on a number of shows like Conan, The Jimmy Kimmel Show, and Grey's Anatomy. Recently, he also released his first full-length comedy album, White Trash Super Computer, which debuted in the Top 10 on Amazon.com and Top 25 on Itunes. So you know he's got the skills to make you laugh. On July 27th at 7 p.m. and 9 p.m., he'll be sharing the stage with JC Currais, a high energy, edgy performer who's always a crowd favorite. Get your tickets while they last!
Milwaukee Comedy Festival, July 31st – August 4th
If the shows at Northern Lights Theater aren't enough laughs for you, then you're in for a treat with the Milwaukee Comedy Festival that kicks off at the end of the month. Headliners have already been announced, but we're still waiting on the full lineup. According to the festival's Instagram, over 300 comedians applied so you're bound to see some great talent during the festival!
Foodie Events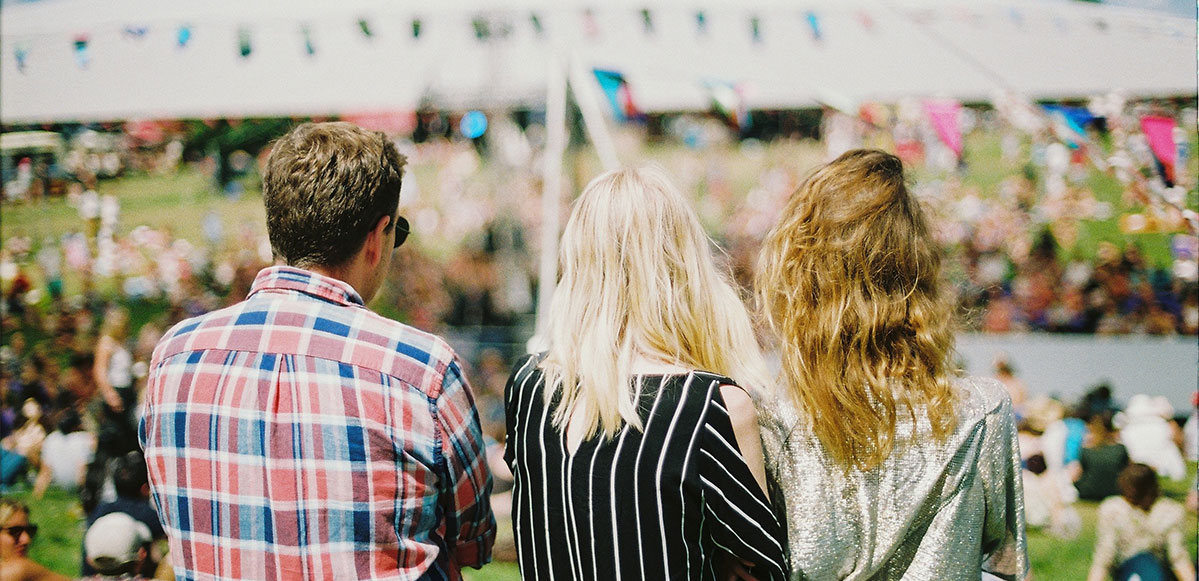 ​
Festa Italiana – July 19-21
With over 20 authentic Italian food vendors, wine tastings and live opera, you may forget for a moment that you're not in Italy! This year, Aperol Spritz and Peroni have been named the official drinks of the 2019 Fiesta Italiana.
German Fest – July 26-28
A Milwaukee Tradition since 1981, German Fest celebrates the culture with live music and dance performances, a Sheepshead Tournament (or classes for those who would like to learn this traditional German card game) and all the Schnitzel you can imagine! They even have a special German Fest Bier to wash it down.
Backyard BBQ – Saturdays, All Month
If you're looking for more traditional American fare, then be sure to hit the Buffet on Saturdays this month to enjoy some Backyard BBQ. Enjoy ribs, steaks, brisket, and so much more!
Summer Cocktails – All Day, Every Day
In July, we're celebrating summer with a few new signature cocktails. At our bars and on the casino floor, you can enjoy a Beso del Sol white sangria or any Absolut vodka cocktail for just $3. At RuYi, you can enjoy a tropical $6 RuYi Breeze with orange-infused sake and grapefruit liqueur, and at the Fire Pit, you can enjoy specialty cocktails during Brewers games or indulge in the $3 Bloody Marys and $6 mojitos that are being served up all summer long.