How To Do Basketball Season Right in Milwaukee
The chill in the air, the fog rolling in from Lake Michigan, the last warmth of summer and the sea of fans swarming the streets of Milwaukee in white, green and gold can only mean one thing: it's basketball season. And if it's one of thing Milwaukeeans are serious about, it's their sports (and beer). As basketball season kicks off this month, make sure you make plans so you don't miss a single game (FOMO who?).
So whether you're coming from out of town to enjoy a game or two or a Milwaukeean just looking to have fun this basketball season, we've got plans for you.
Hotels Near Fiserv Forum, the Bucks Arena
If you're visiting Milwaukee for a Bucks game, then consider staying at our luxury hotel which is less than 2.1 miles away from the Fiserv Forum. You'll find our taxi stand full of drivers ready and willing to drive you all over the city and Uber / Lyft drivers are usually only a few minutes away. Open 24/7, there will always be entertainment options to ensure the fun never stops.
If you're not able to stay with us, then be sure to check out Fiserv Forum's list of recommended hotels.
Pre-Game & Post Game Entertainment
Only a 7-minute drive from the Fiserv Forum, whether you stay at our hotel or not, you can begin the fun for any of this season's games here. Share a ride with some friends all the way down to the Deer District after enjoying drinks at Bar 360 or grabbing dinner at Fire Sports Bar & Grill to get started.
With the opening of our two brand-new Topgolf® Swing Suite bays, we have expanded our entertainment options for sports-lovers, golf enthusiasts and gamers, both casual and hardcore, (like that one friend who takes game night a little TOO seriously).
Celebrate the high of victory with delicious appetizers, a round of your favorite drinks for everyone and some games at the Topgolf® Swing Suite bays. Who says there can only be 1 winning team that night? Once you're done cheering on any of this season's games, step away from the sidelines and get into your favorite game. With Topgolf® Swing Suite games like Zombie Dodgeball, Quarterback Challenge or Carnival Challenge, you can get a workout in just as if you were on the court.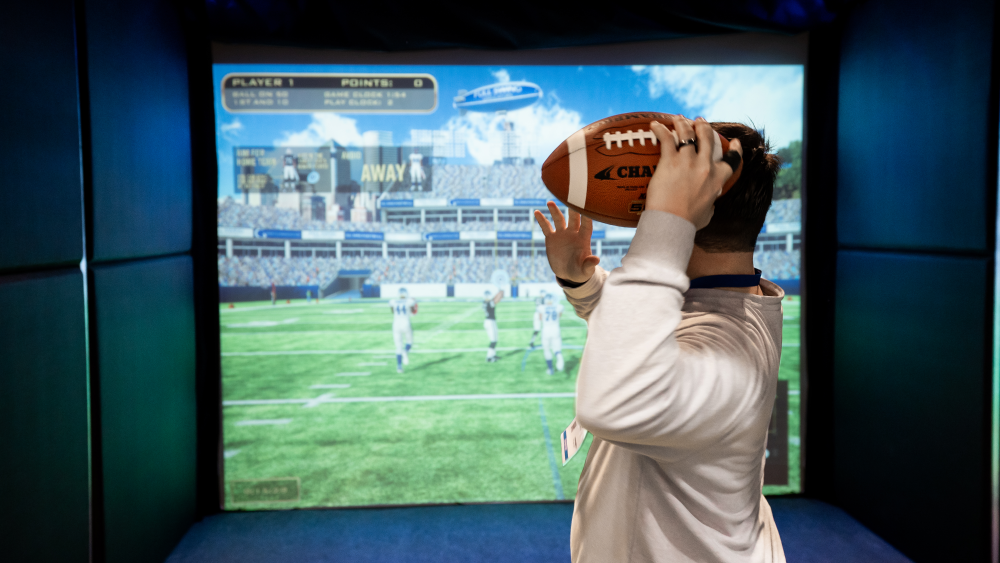 If you prefer your fun to be had sitting down, then be sure to check out the slot machines right outside of the Fire Pit Sports Bar and Grill. You'll find plenty inspired by your favorite TV shows like American Gods and a few machines that feature our favorite "ball game," Moneyball! Or, if you feel like living on the edge…Moneyball Inferno!
MoneyBall Inferno - Inferno Multiplier from Everi on Vimeo.
Did you know The Fire Pit Sports Bar and Grill is the only restaurant on property where you can watch the NBA season on any of our 34 big screen televisions, so if you're looking for a Milwaukee Bucks bar to enjoy every game in, The Fire Pit has you covered.
With delicious food, your favorite drinks and a multitude of entertainment options under one roof, the fun doesn't have to stop once the game is over. Bring some friends and make it a fun night instead of staying home and seeing everybody else have all the fun without you.
Whether they're slots machines inspired by your favorite tv shows, any of our Night Owl sessions at the bingo hall or even a couple of the exciting, interactive games at the Topgolf® Swing Suite bays, it's all happening here at Potawatomi Hotel & Casino.
Don't know where to start? We'll be your guide. Stop by the Fire Pit Sports bar and Grill and pick your favorite spot to see the game. Take a look at the menu and you'll see that the wide variety of great food to share are the stars on this team. Start off the IPA Gouda Bites, made with real craft beer and a creamy blend of Gouda and mozzarella cheese to share with your buddies. Worked up more of an appetite? Order the Ultimate Nachos with your choice off chicken, ground beef, chili, or steak.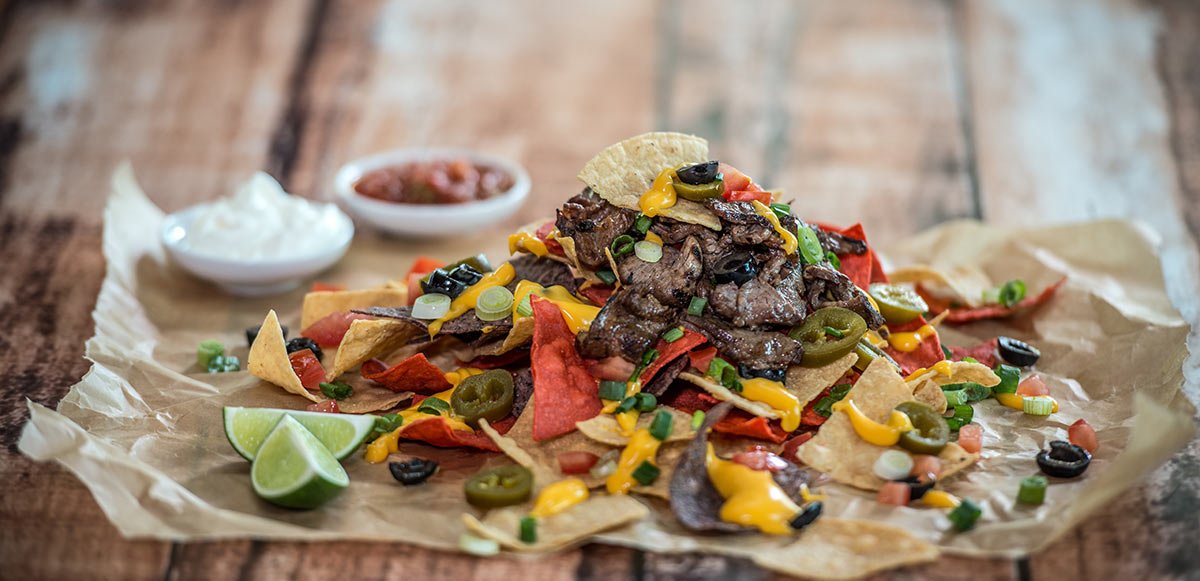 Chicken wings are another great way to start off game night and with your favorite selection of zesty sauces including Buffalo, Fire Pit BBQ, and garlic butter, all you'll need is your favorite cold beer to feel like a true winner. After all, we do have Milwaukee's biggest happy hour every Monday to Friday from 4 p.m. to 8 p.m, including domestic, craft and import pints for only $3. If you were looking for a Bucks bar deal, well, you found it.
Milwaukee isn't only known for their great sports teams, but also for our great food, including the Fire Pit Sports Bar & Grill's signature burgers, the real MVPs from the menu. Cheer on your favorite team and follow the excitement of basketball season while still enjoying great food. Who said you can't have both?
All burgers and sandwiches include your choice of sides.
Win or lose, at least you'll have a beer in your hand and food in your stomach and at the end of the day that's all that really matters. Whether you cheer on the Bucks from the Fiserv or do it from your favorite bar, this NBA season you don't have to watch from the sidelines with all the fun entertainment options we have here at Potawatomi Hotel & Casino. Come on in and give it a try.
Not sure what games the Milwaukee Bucks play this season? Check out this month's schedule below and start calling up your friends to do basketball season the right way in Milwaukee:
Monday, October 7
Milwaukee Bucks vs Chicago Bulls at United Center Chicago
Wednesday, October 9
Utah Jazz vs Milwaukee Bucks at Fiserv Forum
Friday, October 11
Milwaukee Bucks vs Dallas Mavericks at American Airlines Center
Sunday, October 13
Milwaukee Bucks vs Washington Wizards at Capital One Arena Washington
Thursday, October 17
Minnesota Timberwolves vs Milwaukee Bucks at Fiserv Forum Milwaukee
Thursday, October 24
Milwaukee Bucks vs Houston Rockets at Toyota Center, Houston
Saturday, October 26
Miami Heat vs Milwaukee Bucks at Fiserv Forum, Milwaukee
Monday, October 28
Cleveland Cavaliers vs Milwaukee Bucks at Fiserv Forum, Milwaukee
Wednesday, October 30
Milwaukee Bucks vs Boston Celtics at TD Garden Boston
If you want the full official schedule, head on over to nba.com/bucks.