Slots
Over 2,500 Themes Await
Stunning graphics, life-like sounds and interactive themes—all at your fingertips, 24/7. We've got over 2,500 slot machines in the latest and greatest themes—featuring a variety of fast-hit progressives—in smoking and non-smoking locations. Simply choose your 1¢ to $100 denomination, place your bet and watch the reels spin their way to a potential jackpot!
Escape to The Sky Lodge
Potawatomi Hotel & Casino uses the latest techniques and air-handling systems to ensure a comfortable environment for all guests throughout the Casino. The Sky Lodge, located on the third floor by the Bingo Hall, is a designated smoke-free room featuring nearly 250 of the hottest new slots and video poker machines.
Something for Everyone
In addition to the 1¢, 2¢ and 5¢ low denomination machines, Potawatomi Hotel & Casino also offers slots in higher denominations. Try your luck at a 25¢, $1, $2, $5, $10, $25 or even a $100 machine. With thousands of machines available in a variety of denominations, we've got you covered when you come to play.
Progressives
For an added thrill, try a progressive slot machine. Progressives are linked together by a network, which can be connected to machines at other casinos or just linked with slots at Potawatomi. The jackpot total on progressives is constantly changing—the more they are played, the higher the possible jackpot grows.
Win/Loss Statement Request
Club members can request a win/loss statement for tax purposes. Win/Loss Statements are now available online! Simply login with your Fire Keeper's Club account number and PIN in the "My Account" section and navigate to the Win/Loss page. 
You may also request a copy of your Win/Loss Statement on property. Download the request form, print it out and bring it to the Fire Keeper's Club booth by the skywalk on your next visit.
Statements are available seven to ten working days after the date of request and can only be mailed if you are a banned patron or live in another city or state. (Please call 414-847-7914 for questions on mailed statements.) When picking up your statement at the Fire Keeper's Club booth by the skywalk, you must show a valid photo ID and the name on the ID must match that of the requestor.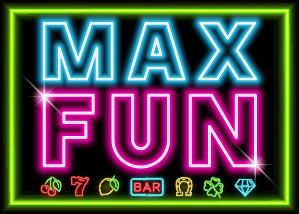 New 1¢ Slot Game Coming Soon!
Dive into SHARK WEEK
The Discovery Channel® favorite is about to make a big splash on the casino floor, with a massive video display and thrilling bonuses like a 3D-animated Great White shark attack!
Located in the Grand Lobby
New 1¢ Video Slot
Now on the Floor!
Blake Shelton Video Slots
Win some big bucks and an official Blake Shelton autographed guitar! Plus, rock the Jukebox feature!
Locate this new game with our mobile app's Slot Finder. Available on the App Store and Google Play.
© 2018 IGT. All usage of Blake Shelton's name, image and likeness is under permission from Ten Point Ventures, Inc. All rights reserved.
Currently on the Floor:
Lord Of The Rings™–Rule Them All™
Emerald Fairy®
Lucky Lamp
Find them all on our new mobile app's Slot Finder!
Available on the App Store and Google Play.