Slot Machines in Milwaukee, Wisconsin
Over 2,000 slot machines to play with stunning graphics, life-like sounds and interactive themes—all at your fingertips, 24/7 in Milwaukee, Wisconsin. We've got the biggest variety in the latest and most entertaining themes—featuring an assortment of fast-hit progressives. Choose your 1¢ to $100 denomination, place your bet and watch the reels spin their way to a potential jackpot!
To make the experience here even better, join the Fire Keeper's Club. As a member, rack up player points for gifts, reward play, and CASH!
Learn more about Potawatomi Hotel & Casino policies here.
New! Electronic Blackjack is now live
Potawatomi Hotel & Casino is introducing the Table Master Fusion® TriLux Blackjack electronic platform. The all-new electronic blackjack platform features 22-inch touch screens, HD dealer displays, ability to split up to three times for four hands, side bets and more.
Something for Everyone
In addition to the 1¢, 2¢ and 5¢ low denomination machines, Potawatomi Hotel & Casino also offers slots in higher denominations. Try your luck at a 25¢, $1, $2, $5, $10, $25 or even a $100 machine. With thousands of machines available in various denominations, we've got you covered when you come to play.
Progressives
For an added thrill, try a progressive slot machine. Progressives are linked together by a network, which can be connected to machines located at other casinos or just linked with slots at Potawatomi. The jackpot total on progressives is constantly changing—the more they're played, the higher the possible jackpot grows.
Win/Loss Statement Request
Club members can request a win/loss statement for tax purposes. Win/Loss Statements are now available online! Simply login with your Fire Keeper's Club account number and PIN in the "My Account" section and navigate to the Win/Loss page.
You may also request a copy of your Win/Loss Statement on property. Download the request form, print it out and bring it to the Fire Keeper's Club booth by the skywalk on your next visit.
Statements are available seven to ten working days after the date of request and can only be mailed if you are a banned patron or live in another city or state. (Please call 414-847-7914 for questions on mailed statements.) When picking up your statement at the Fire Keeper's Club booth by the skywalk, you must show a valid photo ID and the name on the ID must match that of the requestor.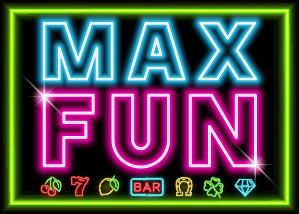 New Slot Games
COMING SOON:
• Zodiac Lion™
Other Recent Slot Additions:
• Scarab™ Grand
• Buffalo Gold Revolution® (MarsX™)
• Buffalo Chief™
Locate them all on our mobile app's Slot Finder!
Available on the App Store and Google Play.