Favorite WI State Fair Foods On-A-Stick
The Wisconsin State Fair is just around the corner and like you, we can't wait to dig into all the cream puffs, fried foods and crazy-good foods on-a-stick. So, in honor of the upcoming fair, taking place August 2-12, here is a list of some of our favorite foods on-a-stick that we recommend you try this year. See you there!
Spaghetti and Meatballs On-A-Stick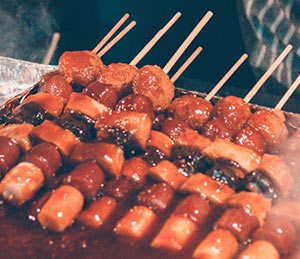 An entire spaghetti dinner on a stick? Although it may be hard to believe, you won't need a fork to eat this dish. With the help of some culinary magic, the noodles and meatballs actually grip the stick, making this classic dish a portable feast. To try this Italian-American dish with a twist, visit Leadfoot's Race Bar & Grill located in the fairgrounds. And if you find that you prefer to eat spaghetti and meatballs with silverware, you're always welcomed to dine with us at Bella Italiana located inside of Potawatami Hotel & Casino.
Sangria On-A-Stick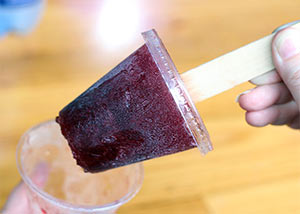 These frozen sangria pops are the perfect adult refresher during a fun-filled day at the fair! Pairing nicely with spaghetti and meatballs on-a-stick, these frozen pops consist of club soda, fruit juices, fruit puree and your choice of red or white wine. You can also find these flavorful pops at Leadfoot's Race Bar & Grill in the fairgrounds.
Photo credit: OnMilwaukee
Unicorn Twinkie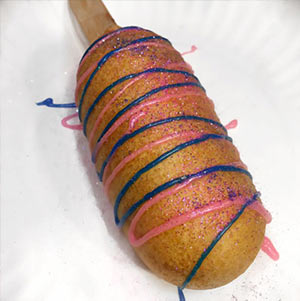 The unicorn trend lives on at the Wisconsin State Fair. Visit 3B Smores in the fairgrounds to get your hands on a glitter-coated, deep-fried Twinkie stuffed with cotton candy filling and topped with bright pink and blue icing. This magical dessert on-a-stick is a treat for the whole family and is guaranteed to make for the perfect Instagram post.