Four Local Breweries Every Beer Lover Needs to Try
A common nickname for Milwaukee is Brew City. From the mid-19th century, a large number of skilled German brewers and farmers settled in this part of Wisconsin, bringing their love of beer. At the height of Milwaukee's brewery heyday, four of the largest beer manufacturing companies were headquartered in this city: Miller, Pabst, Schlitz and Blatz. Now, with the rise of craft brewing, several new local breweries are supplying the city with amazing new varieties of "liquid bread." Here are four of those craft breweries continuing the legacy of Brew City.
photo credit: Lakefront Brewery
Lakefront Brewery
This brewery started off as a homebrewing rivalry between the two Klisch brothers—Russ and Jim—each trying to make a better beer than the other. Once their beers started winning awards, family and friends encouraged them to turn their hobby into a business. The rest, they say, is history.
Lakefront Brewery brews several favorites year round: Riverwest Stein, Fixed Gear, Eastside Dark and an IPA to name of few. They also offer several seasonal beers like Pumpkin Lager, Oktoberfest Lager, SMaSH Ale and Maibock. Lakefront Brewery is known their other innovations in organic beer, gluten-free beer and indigenous brewing.
The brewery is also home to one of Milwaukee's most popular tours, serving up samples of their product before, during and after the tour. Plus, nothing pairs better with beer than pretzels, cheese curds and fried foods! The beer hall offers food to help satisfy any craving, including the classic Wisconsin Friday night fish fry.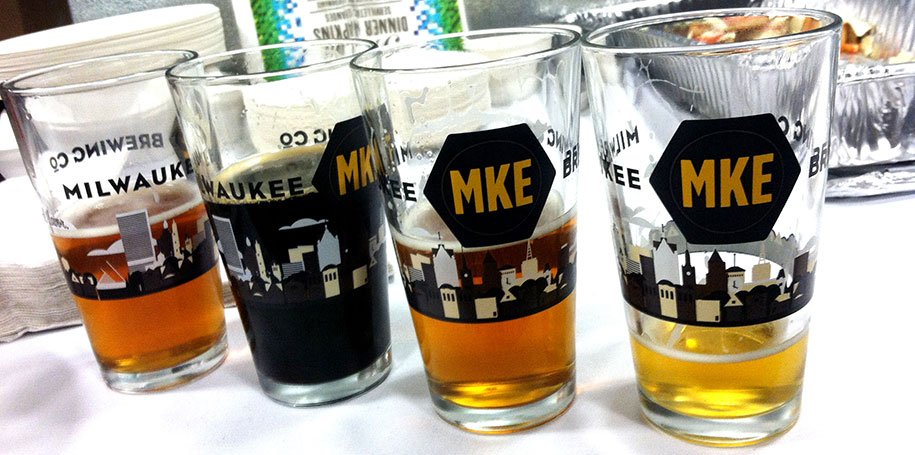 photo credit: Milwaukee Brewing Company
Milwaukee Brewing Company
For over a decade, Milwaukee Brewing Company has been producing ales and over 300 seasonal flavors. The brewery prides itself on principles of crafting and creating beers using the best local ingredients and suppliers in a sustainable, creative and innovative environment. This Walker's Point brewery is conscious of the water, electricity, fuel and raw materials it takes to make a quality beer, and its 2nd Street location is designed to reduce the resources required.
MKE Brewing offers six selections year-round with unique names rich in Milwaukee heritage like Polish Moon, Litta Bitta and Booyah Saison. But you should also be on the lookout for their seasonal offerings like: Hoptoberfest, Sasquash and Increase Wheat.
When touring Milwaukee Brewing Company, be prepared to navigate a compact brewery. And of course, come thirsty, as they do supply you with a sample of their product at regular intervals.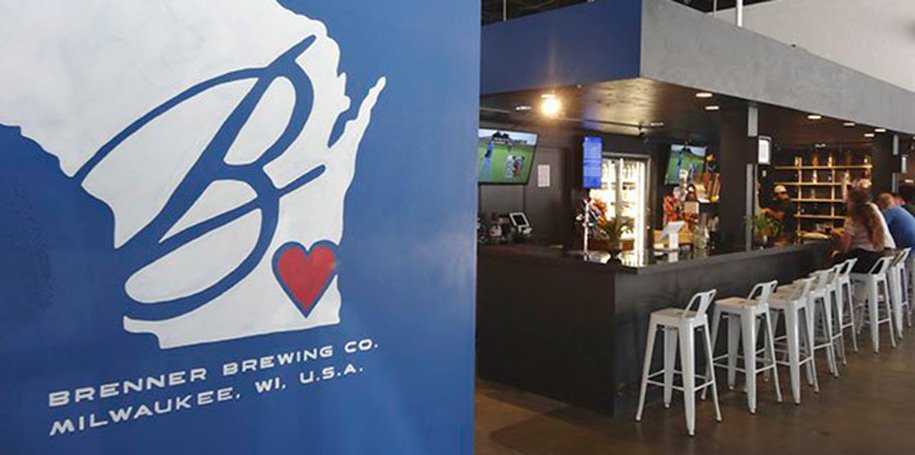 photo credit: Brenner Brewing Company
Brenner Brewing Company
One of the newer local breweries to open in Milwaukee, Brenner Brewing Company is the passion of founder and brewmaster Mike Brenner. After graduating from UW-Milwaukee, he developed a business plan to take his love of crafting home-brewed beer and merge it with his lifelong devotion to Milwaukee's art and music scene.
The home of Brenner Brewing Company is part brewery, part tasting room and part art gallery. Also, through the Cheers to Volunteers program, Brenner Brewing Company brings together groups of community-minded individuals to volunteer at local nonprofit organizations. After giving a few hours of time to make the city a better place, volunteers gather at a bar to socialize with the first two rounds of Brenner Beer on the Brenner Brewing Company.
A member of Milwaukee's art scene, Brenner Brewing Company features local artists' work on its labels. With unique beer names like Bacon Bomb Rauchbier, Star Baby IPA and Butterfly Farts Citrus Ale, its beers are as exciting to drink as the labels are to look at.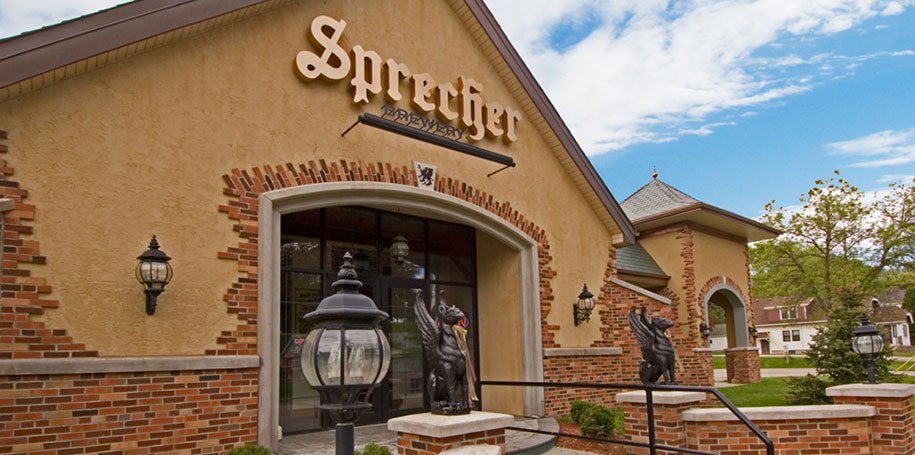 photo credit: Sprecher Brewing Company
Sprecher Brewing Company
Located just north of downtown Milwaukee, Sprecher Brewing Company was founded in 1985 by Randal Sprecher, a former brewing supervisor at Pabst Brewing Company. Not only does this brewery create amazing beers and sodas, it also serves as a community and event center, hosting yoga sessions, cocktail glass painting classes and craft fairs. Plus, the indoor beer garden can be rented out for special events.
Sprecher offers five classic craft beers: Hefe Weiss, Black Bavarian, Stout, Pub Ale and Special Amber, as well as several seasonal selections. Along with its great beers, Sprecher also offers several lines of regular and hard sodas, plus one of the best root beers in Milwaukee.
The best part of Sprecher Brewing Company? It travels. The brewery has now partnered with the Milwaukee County Parks and its traveling beer garden, bringing summer refreshments to a park near you all season long!
These four Milwaukee breweries not only highlight the city's rich brewing tradition, but also the different facets that make Milwaukee unique. Rather than traveling around town to try these brews, you can sit back and enjoy them at Bar 360 or The Fire Pit Sports Bar & Grill at Potawatomi Hotel and Casino. The Casino's beer selection is always changing and features several of these breweries on tap or in bottles. Stop in soon to find your new favorite Milwaukee craft beer!