Did you know that Milwaukee is the home to one of biggest and most popular pow-wows in the United States? That means Milwaukee is able to witness some of the best dancing and singing competition around.
A free event your family won't want to miss, Hunting Moon Pow Wow takes place Oct. 19-21 at the UW–Milwaukee Panther Arena, and attracts hundreds of competitors from all over the country. Attend any of the three days and you will witness Native dancing, sounds and artistry like you've never experienced before.
In the spectacular Native dances, each dancer dons their best regalia, adorns themselves with beadwork and performs specific, specialized footwork in hopes of taking home a coveted champion jacket and prize money.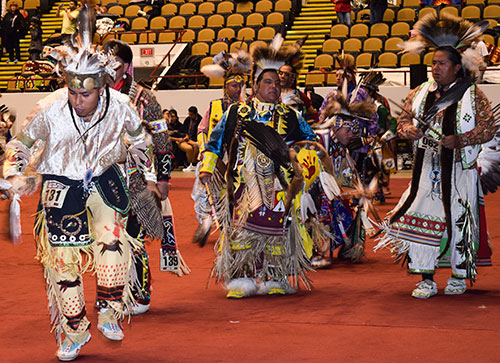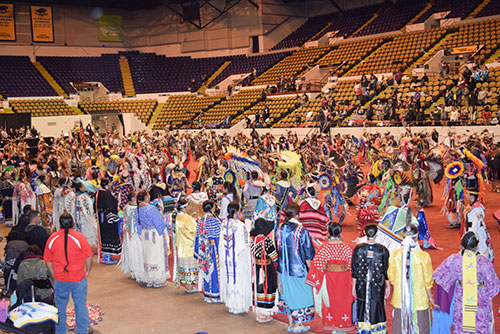 Common rules for competing dancers include:
If any major item of your regalia falls during competition, you will be disqualified for that session.
If you do not stop on the last beat of the song, you will lose points.
Points will be accumulated through participation in Grand Entries, intertribal, exhibition, and contest songs (to encourage participation throughout the weekend).
Hunting Moon Pow Wow's high-stakes singing/drumming contests attract some of the most popular drum groups in Indian Country, all coming to our city to chase a first-place payout: $13,000.
Common drum competition rules include:
Registered drum groups must have a minimum of five singers present at all times.
There are minimum and maximum numbers of men and women on each drum. If any drum members are missing during drum roll call prior to the start of the Grand Entry, points will often be deducted.
No "drum hopping" or substituting singers for any songs. Violations will result in deduction of points for that session.
Neatness, cleanliness and conduct around the drum will be judged.
Like other celebrations, the Hunting Moon Pow Wow will feature Native American cuisine like Indian tacos, wild rice casserole, chili and more. Plus, many vendors sell handmade crafts, jewelry and accessories, so make sure you check it out!