Little Green Men Slot Machines & More
Do you believe there might be alien life out there? Do you enjoy low denomination games that allow for slow game play and progressive jackpots? Then we have the game for you in our Dreamcatcher casino. Little Green Men 3D Video Slots is a penny slot machine that will draw you in with its immersive 3D graphics and fun on-theme game features:
When a Little Green Men symbol appears in any position on a reel, it will transform into a wild reel.
When a Flying Saucer appears, an Alien Wheel Bonus will be triggered that provides you with more opportunities to win.
When three or more bonus symbols appear, Pyramid Free spins are initiated, providing you with up to 24 free game spins.
When three jackpot symbols appear on reels one, three, and five, the Galactic Jackpot Bonus is initiated and you have the chance to win one of five progressive jackpots.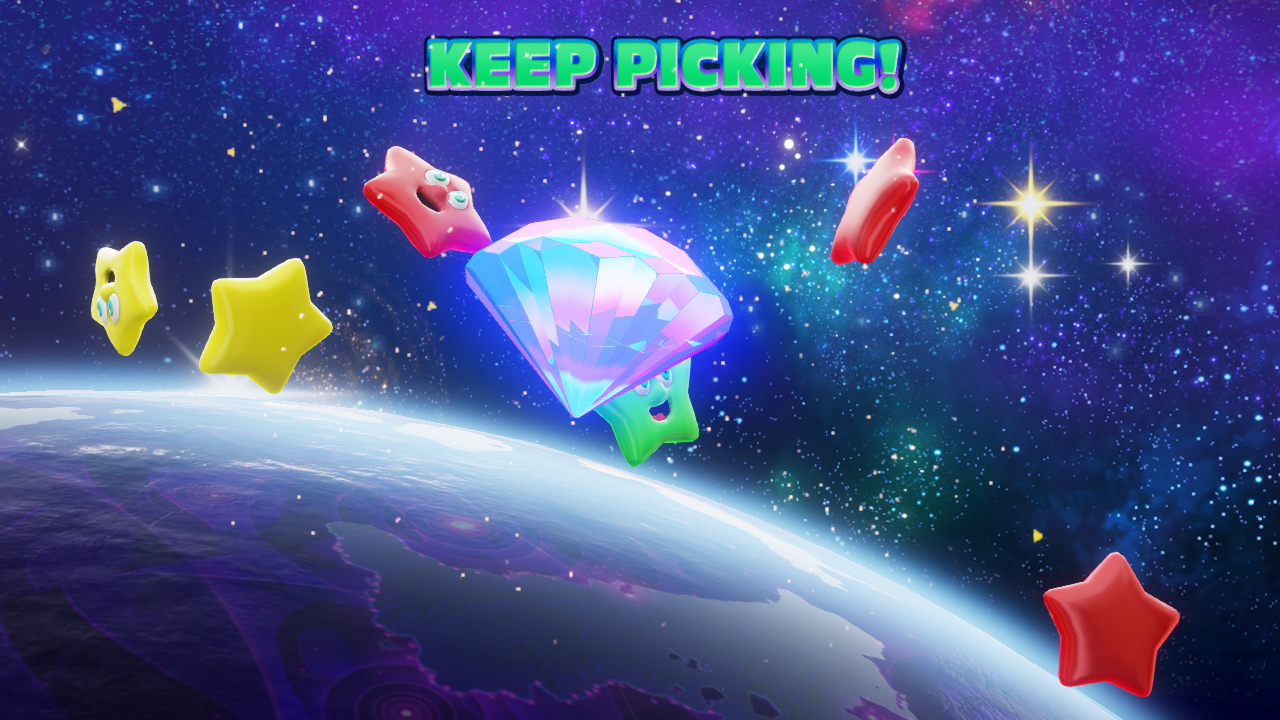 During the Galactic Jackpot Bonus, pick stars to reveal your jackpots.
In addition to all of the fun this game provides, the Little Green Men slot machine also allows you to customize your playing experience by choosing one of three theme songs to enjoy as you play.
Treasures of Olympus 3D Slot Machine
Good things come in two and while Little Green Men takes you into a future where we interact with alien life, right next to it, you can find Treasures of Olympus which takes us into a past of Greek mythology. Not only does this game feature IGT's True 3D technology, it also features stacked symbols on every reel which gives you big-win potential.
If you're lucky, you'll also experience one of two random wild features:
In the Electric Wilds feature, Icarus will fly onto the screen and electrify the reels to award up to six random wilds on the reels.
In the Incarus Wilds feature, Icarus will shoot magic arrows at the reels to award up to six random wilds.
If you're super lucky and get three treasure chest symbols on reels one, three, and five then you'll enjoy a bonus round where you can either be awarded free spins, one of five progressive jackpots, or a pick feature. During the bonus, Icarus stands above the reels moving over one position at a time. The symbol that appears beneath him will dictate the award you receive:
When a gold coin symbol appears, it awards bonus credits and can appear with up to a 10X multiplier
When a feather symbol appears, it is added to the progressive meter on the top screen and can appear with a "X2" stamp that awards two feathers
When the lightning bolt symbol appears, it awards all reel symbols with a 4X multiplier
If Icarus makes it across all five reels without being hit by a fireball, then you'll enter the Treasure Chest Pick Bonus where up to 1,000 credits can be won.
Find us on Facebook and let us know whether you'd prefer playing in a sci-fi future or a mythological past!