Memorial Day Weekend 2012 Events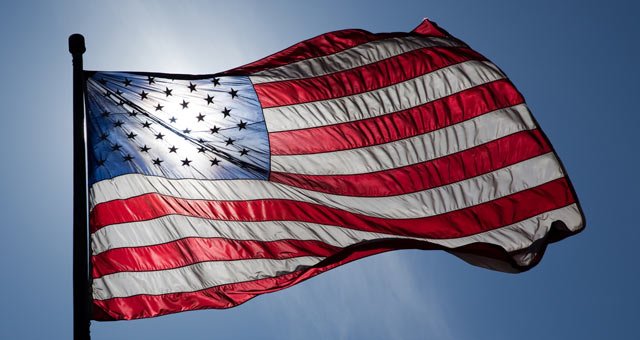 Here it comes—the unofficial start of the summer months. In Milwaukee, we know that means people flocking to the lakefront, planning backyard barbeques and making their summer festival plans. But, what's there to do once the sun goes down? Or, what if you are looking to check out something different for the Memorial Day weekend? Think about heading to Potawatomi Bingo Casino.
---
Friday, May 25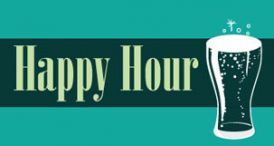 Grab your co-workers and start off the weekend with a happy hour. Enjoy $2.50 domestic pints, $3 bottles, $4 imports or $4 rail drinks at Bar 360, The Fire Pit, Solstice Lounge or on the casino floor. If you've just had "one of those weeks," get the party started with $5 margaritas or Long Islands. Try to get out of work early for this because our happy hour is from 2 – 6 p.m.
Please drink responsibly.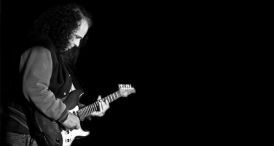 If you already have plans for the early evening, why not stop by later in the night? There are two free shows lined up to entertain you while you check out your favorite slot machine or table game. In Bar 360 starting at 9 p.m., Marcell will cover the hits from Billy Joel, Bruce Hornsby, The Eagles, Stevie Wonder, Marvin Gaye and many more on his piano. Interested in some blues? Bobby Messano will have you dancing with every song from original songs to classic blues covers. Check him out at The Fire Pit's side bar starting at 9:30 p.m.
Are you a true night owl? Then be sure you are in the Bingo Hall at 11 p.m. for the Weekend Night Owls session. Call "bingo" on the hotball and win $450!

Saturday, May 26
Have as much fun in the sun as you would like during the day because come Saturday night, Potawatomi Bingo Casino is the place to be in Milwaukee.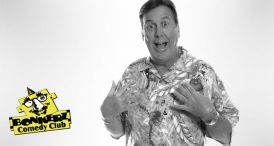 Grab your friends and head to The Northern Lights Theater to see comedians Ted Holum and Andy Beningo at 8 and 10 p.m. Ted brings a quick wit and animated style of comedy to audiences around the world. Tickets are only $5, but the show is free for Fire Keeper's Club® members. Not a member? Learn how to join the club.
Michael Sean of Bellevue Suite will be strumming his guitar and playing the piano at Bar 360 starting at 9 p.m. Interested in something that will make you want to dance? DJ KIDD MIXX will be cranking out the tunes in The Fire Pit's side bar starting at 9:30 p.m.
The bingo hall is shaking things up once a month with the energetic and interactive GLOW Party. Think bingo is all about sitting at a table and daubing away on a bingo card? Think again! This bingo session starts at 11 p.m., but the fun really gets started immediately following the evening session.
Sunday, May 27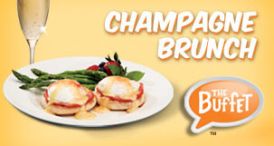 After all that excitement of the past two nights, the weekend is only half over. The Buffet at Potawatomi Bingo Casino has just what you need to keep your energy up. Stop by between 9:30 a.m. and 3 p.m. and enjoy their champagne Sunday brunch—it's only $16 for Fire Keeper's Club members ($18 for non-members). In addition to the standard multi-cultural food stations, there will be made-to-order omelets, hickory smoked ham, crisp bacon, sausage, smoked Norwegian salmon and peel-and-eat shrimp. Also, each guest will be served a complimentary glass of champagne to start the day off right. Not a Fire Keeper's Club member? Learn how to join the club.
Please drink responsibly.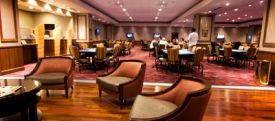 If poker is your game, and you would like to escape the family outing, enter the Sunday Poker Tournament. With a $100 buy-in and $10 entry fee, you could be sitting at a table playing No-Limit Texas Hold 'Em with the chance to win the top prize of $1,500. Must be a Fire Keeper's Club member to join in.
Bingo is offering the Weekend Night Owl session at 8:30 p.m. With only one more day left to the weekend, take a chance to win that special game jackpot! See what the total is up to by visiting the Jackpots page.

Monday, May 28
It's Memorial Day—the final day of this weekend—and Potawatomi Bingo Casino is still rolling out red carpet for you.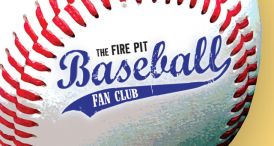 With the Milwaukee baseball team playing in the afternoon, grab a seat at The Fire Pit Sports Bar and Grill or Fire Pit's side bar to watch the action on one of the huge screens. Enjoy food and drink specials, play baseball bingo and have the chance to win prizes thanks to The Fire Pit's Baseball Fan Club.
The Poker Room will also have their special bounty tournament starting at 6 p.m. This special tournament is open to all Fire Keeper's Club members for a $100 buy-in with a $10 entry fee. The game is simple. Each player will have a $20 bounty on their head. Win all the bounties, and you could walk away with up to $1,000.
And to bring it all to an end, happy hour returns Monday afternoon from 2 – 6 p.m.
With all these events, dining specials and excitement offered at Wisconsin's number one entertainment destination, what are you going to do this Memorial Day weekend? We hope to see you here at Potawatomi Bingo Casino.