New 1¢ Slot Machine—Deal or No Deal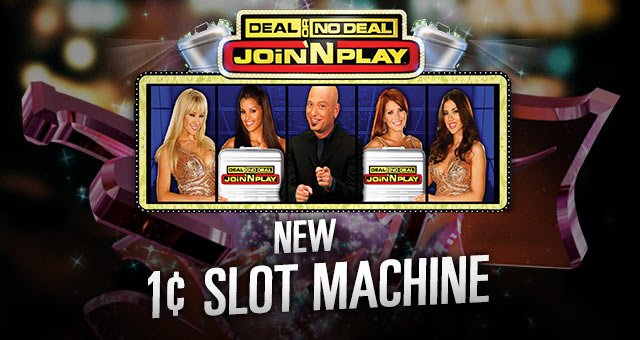 Pick a briefcase, any briefcase (well, the one you believe contains $1 million). Got it? Good. Now prepare to strategize—it's time to play Deal or No Deal™!

Like the popular TV game show hosted by Howie Mandel, our newest 1¢ slot machine will have you on the edge of your seat in anticipation of the big briefcase reveal as you compete with other players in this Community Bonus Series™ game.
---
The Deal or No Deal video slot game offers 243 paylines, a max-bet-activated "Howie Jackpot" and three base-game "Mystery Bonuses." Plus, the more you wager, the more qualifying gold briefcases will appear on the base reels, with the sixth reel multiplying these special cases for even more briefcases and credits!

If the clock appears, the countdown is on…collect at least 18 golden briefcases in the base game, and you're going to the "Briefcase Bonus" with other players, where you'll each choose one lucky case. Some of the remaining case values are then revealed, and the banker appears in effort to make a deal that might just be worth your while (or not, depending on the value of your case). It's your call—deal? Or no deal?
Find this thrilling new game on the Four Seasons side of the Casino, just left of the cage cashier.