New 2¢ Slot Machine—Cheers!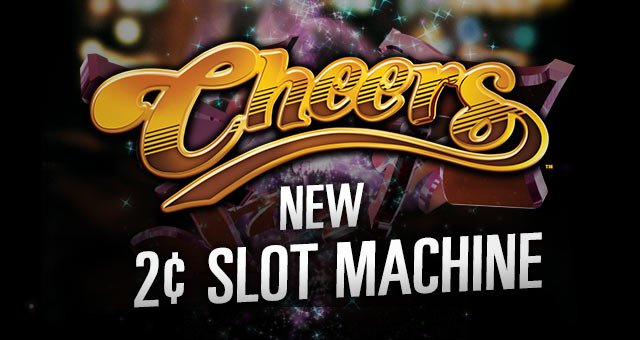 By: Denise Welnak
"Making your way in the world today takes everything you've got. Taking a break from all your worries, sure would help a lot. Wouldn't you like to get away? Sometimes you wanna go…where everybody knows your name!"
Cheers™ to our newest '80s sitcom-inspired 5-reel, 25-line wheel-based 2¢ video reel game featuring clips from the classic TV show. You'll find this 'hangout' on the Dreamcatcher side of the Casino in front of the large video poker sign.
---

This slot game features the "Cheers" symbol, wild for all symbols except "Free Spins" and "Wheel" symbols. During regular play, each reel contains adjacent positions that are randomly replaced with the characters "Sam," "Diane," "Norm," "Cliff," "Carla" and "Frasier." Any spin that results in a reel position-match of any of the same character is awarded bonus pay in addition to line pay.
You'll play the "Lucky Round Wheel Bonus" when five or more scattered "Wheel" symbols appear. During this feature, receive Cheers Credits (multiplied by the bet multiplier) and up to 3 "Wheel" symbols per spin. If the wheel stops on a multiplier, Cheers Credits are multiplied from 2X–50X! The wheel might also stop on "Sam Re-Spin," "Norm," "Cliff" or "Free Spin Bonus" features, awarding even more Cheers Credits and bonus payouts.
Join the on-screen crew for virtual cocktails and you could be lucky enough to win big—and perhaps buy a round or two for your own "regulars!"