New Penny Machine — Big Buck Hunter Pro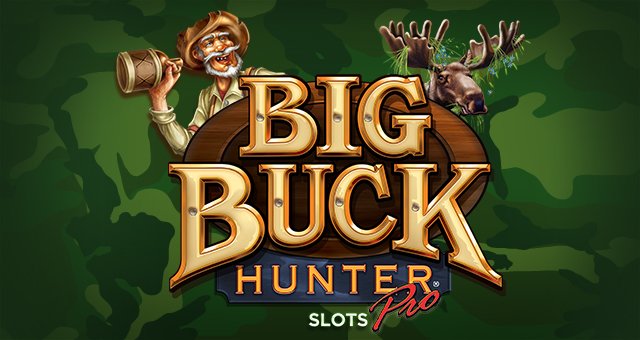 Are camouflage and blaze orange your favorite colors? Do you get excited just thinking about the trophy-size antlers waiting for you somewhere in the woods each fall? Feel that thrill of a perfect shot all year long with the new Big Buck Hunter® Pro Video Slot machines at Potawatomi Bingo Casino.
Big Buck Hunter Pro is a 5-reel, 30-line video slot game that transports players to forests and fresh air where the hunt is on for a big win. Located near The Buffet entrance on the Four Seasons side of the Casino, these 1¢ games include a free spin bonus, a matching bonus and two shooting bonuses with a built-in "shotgun." This is an attractive slot experience for many guests because the option to shoot a mechanical gun is a fun, interactive feature.
---
Big Hits, Big Bonuses
To begin play, load the machine with penny ammo and spin the reel. A flock of ducks may fly across the screen to initiate the Pappy Wild Feature. Next come the Big Buck Babes—these women in red, blue, green or purple transform into Wild symbols that can increase your winnings.
As the spinning continues, a Bonus symbol on reels one and three, and a Big Buck Bonus symbol on reel five means you're eligible for the Big Buck Hunter Bonus. Ready to hunt? Grab the shotgun, select your favorite nature scene and watch the action come to life from the 55-inch screen. You'll get one minute to collect the five tags in each of the three rounds for shooting a trophy Elk, Moose, Ram or Whitetail Deer.
If shooting wild game isn't your thing, there are plenty of non-traditional items to take aim at, such as beer mugs and UFOs.
For each hit, you'll collect your tags and get credits towards advancing to the next level. If you successfully advance through all three rounds, you'll earn an added Hunter Hero award value of 500 to 1,000 credits.
You'd rather not aim the gun and shoot? No problem—just choose the No Green Shotgun or No Orange Shotgun symbols, then touch the Crosshairs symbol to shoot each target with a crosshair. Your bonus outcomes are the same, whether or not you use the mechanical guns. If you prefer not to shoot in any bonus round, simply play the Free Games bonus at your station.
While your Big Buck Bonus is in progress, there's also a chance for an additional Big Buck Bonus or Shoot Out Bonus to appear. Each hit during these rounds can earn you 5 to 100 credits times the credit bets per line from your initial spin, plus a multiplier award of 2, 3, 4, 5 or 10x. There's also a Shoot Out Match Bonus prompted during the Shoot Out Bonus that can pump up your winnings.
If the chance for extra bonuses and credits isn't making your head spin yet, just wait. That's right, when you get a Big Buck Hunter Bonus, wait and play it later for an even greater chance of increasing your bonus multiplier!
With a fan base in the hundreds of thousands worldwide, it's easy to see why players are fired up about all that Big Buck Hunter delivers. Pack your pennies and come take your best shot next time you're here!