New Penny Slot Machine—Ghostbusters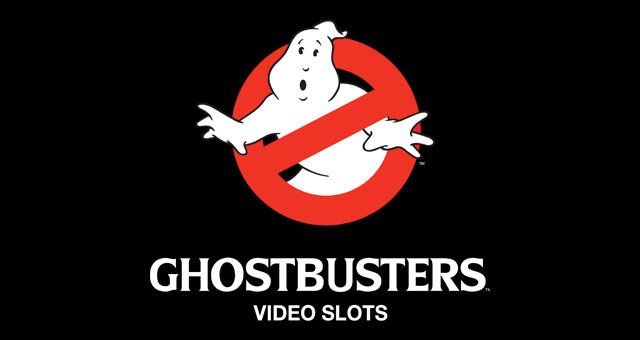 Who ya gonna call for an ectoplasmic good time? The Ghostbusters slot machine, that's who! It's the newest addition to the casino floor and can be found on the Dreamcatcher side near the video poker machines. This classic '80s movie is brought to life in a highly interactive 1¢ slot machine, complete with memorable movie scenes and all your favorite characters.
---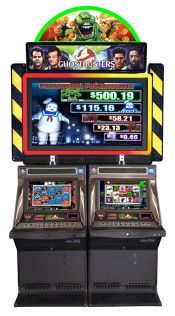 The game is played at 30 lines for 50 credits, and has three bonus games and five progressive jackpots to win. If you get three Ghostbuster symbols on reels 2, 3 and 4, you will enter the bonus game, including the chance at the paranormal progressives. In the bonus game, Slimer bounces around among the bonus symbols. When you press the button on the screen to capture him, the bonus indicated by the green light is awarded.
Put on your proton pack and get ready to fire away in the Ballroom Busters bonus. You will have five attempts to find the ghosts. You will earn credits with each ghost captured. Some ghosts even have a multiplier with it.
Are you psychic? This bonus allows you to try your hand at correctly matching a card to the image shown. Each correct match earns you credit and advances you to the next round.
Stay Puft free games have some major molten marshmallow ground shaking action! Flaming marshmallows fall from the sky. If they stick to icons, you win lucky wilds or extra credit awards.
If there's something strange in your neighborhood, you know who to call—the Ghostbusters slot machine at Potawatomi Bingo Casino!