Play Multiple-Choice Slot Machines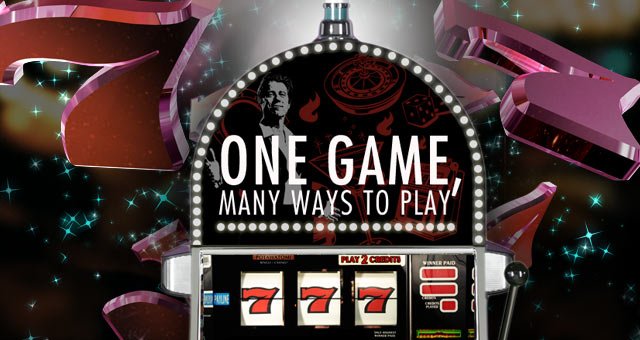 If you like variety, multiple-choice machines are just for you. You can sit at one game and play several different ways. Here is a breakdown of the multiple-choice offerings at Potawatomi Bingo Casino.
---
Multi-denominational Machines
These games offer two or three different amounts, allowing you to choose the denomination. Four 1¢/2¢ 100-hand video poker machines can be found on the Dreamcatcher side of the Casino under the large video poker signage. Also, in the same area, there are four 2¢/5¢ 50-hand video poker machines. There are a total of 40 other video poker machines in this area that offer multi-denominations of 2¢/5¢, 5¢/25¢/50¢, 25¢/50¢/$1 and 50¢/$1/$5.
We have 14 machines with eight different kinds of Keno®, which are located between the Valet Lobby and High-Limit Room on the Dreamcatcher side. These games also feature denominations of 50¢/$1/$5.
If you are on the Four Seasons side, you can find 30 multi-denominational machines under the honeycomb hanging from the ceiling. These games have denominations of 5¢/25¢/50¢, 25¢/$1 and 25¢/50¢/$1.
Keno
Look for 25¢ games of 4-card Keno on the Four Seasons side under the honeycomb. You can also find this game in the non-smoking Sky Lodge.
Multi-Theme Machines
On these slots, guests can sit down and choose from four different themes—all on one machine. We have 10 25¢ machines on the Four Seasons side between the table games pit and the Cashier.
Themes include Triple Diamond®, Super Lucky 2X3X4X5X Times Pay®, Double Diamonds®, Five Times Pay®, Pink Diamond® and Sizzling Sevens®, which are all progressives.
Also on the Four Seasons Side, close to the Grand Lobby, under the large green leaves you can find the themes Double Dublin, Loose Diamonds®, Triple Golden Cherries® and Extra Hot 7s.
MultiPLAY Machines
Guests can play up to four different games on these machines. We offer a total of 23 multiPLAY games, including popular themes like Wolf Run®, Golden Eagle®, Treasure Cove®, Hawaiian Sunset®, Cleopatra® and Lil' Lady®. In addition, we offer some newer themes, including The Hangover™, Sex and the City™ and Sex and The City Big Diamonds®!
If you like progressive machines, check out a wide area progressive multiPLAY game. We offer several of these games with Wheel Of Fortune themes, including 5 Times Pay, Double Diamonds, Secret Spins® and Double 3X4X5X Pay®.
When you want options, give one of these machines a try. What is your machine of choice? Let us know in the comments below.