New Sex and the City Slot Machines & More
If you've walked the casino floor lately, then you may have seen one of our latest additions: new Sex and the City slot machines! Sex and the City Ultra is a video slots machine from IGT that allows you to have fun with your four favorite characters: Carrie, Samantha, Miranda, and Charlotte.
Close to the Fire Pit Sports Bar & Grill, this penny slot machine has a PowerSight™Technology feature that allows you to play several aspects of the game just by moving your eyes. As an example, with PowerSight enabled, when you enter the Champagne and Diamonds bonus, you're able to pop bubbles with your eyes. Kind of freaky, right?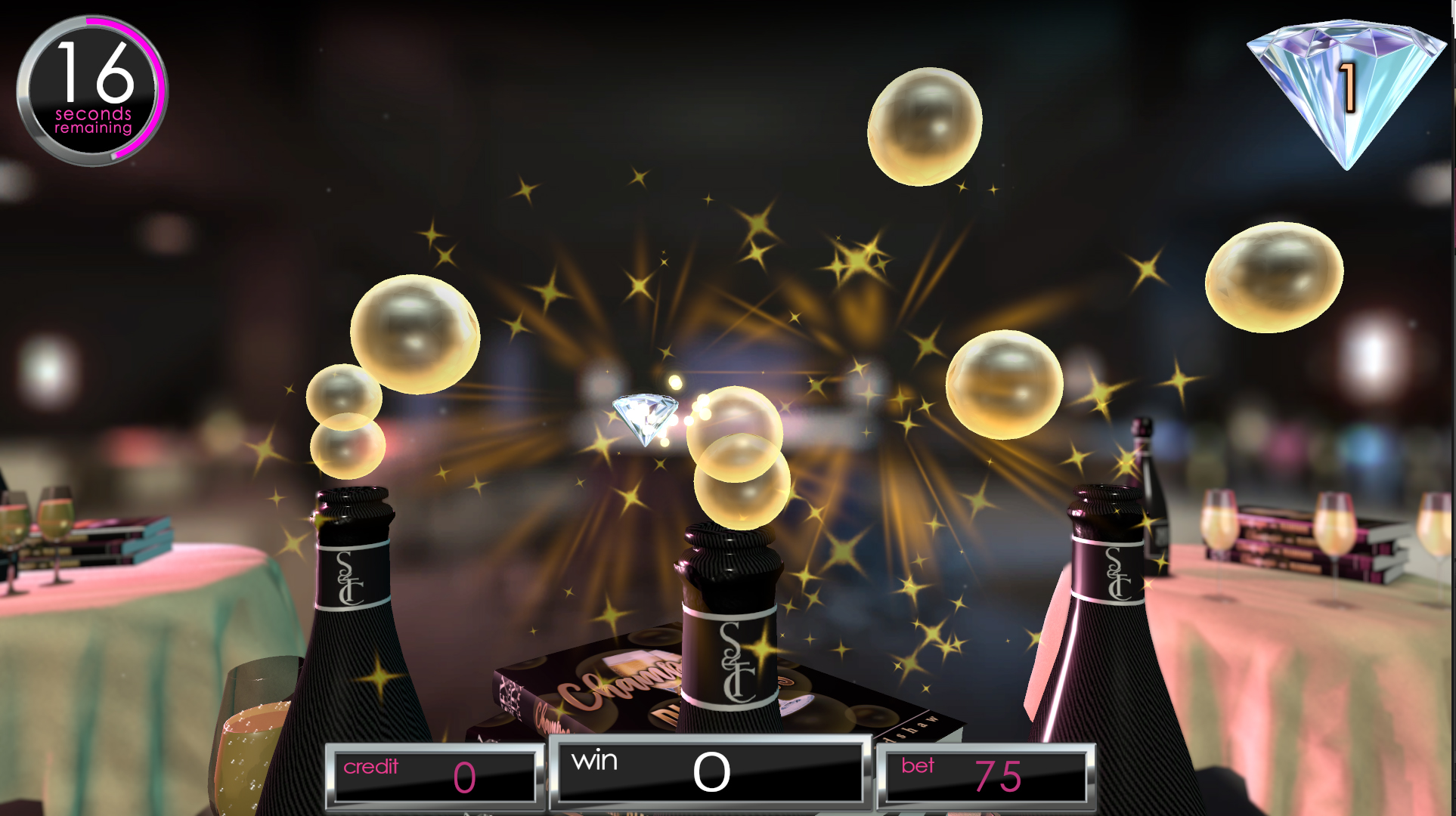 In addition to the Champagne and Diamonds bonus, you also have the opportunity to enter the Retail Therapy bonus or earn Sex and the City free spins! If you're a fan of the show or just a fan of interactive gameplay, then there's tons of fun to be had with Sex and the City Ultra.
As much as we love celebrating new games, we'd be remiss if we didn't mention one our legacy machines. If you've been a long time guest of Potawatomi Hotel & Casino, then you might know that these new machines aren't the only Sex and the City slot machines on the floor. Look around and you'll also find the original Sex and the City slot machines tucked away in a corner of our Four Seasons casino.
If old school is more your style, then settle in for a while because you'll find a beverage station nearby to keep you satisfied.
Phoenix Rising 3D Video Slots
If the fabulous four ladies of Sex and the City aren't quite your thing, then we have another IGT slot machine for you. When you walk through our Dreamcatcher casino, be sure to keep an eye out for Phoenix Rising, a 3D video slot machine that's less about fashion and more about flames.
This TRUE 3D™ machine is totally immersive, and as you play, the phoenix symbol acts as a trigger that sets all of the surrounding positions on fire. Get three or more fireball symbols and you'll get a free games bonus. Select 5 out of 10 fireballs to reveal your free game amounts, and the sum will be revealed and rewarded.
When three wheel symbols appear anywhere on the screen, they move together to cover the entire screen in a 3D fireball and initiate a wheel progressive playoff.
Your wheel will have 32 wedges of four progressive jackpots. You are awarded one spin with a guaranteed progressive award. The more you bet, the more high value awards will be available for you to win.
Visit us on Facebook and let us know whether you prefer fashion or flames!