Thanksgiving in Milwaukee—Traditions, Food and Holiday Cash
Every year we gather in the kitchen or around the dining room table with family and friends, celebrating all that we're thankful for. And, more obviously, gobbling up autumn goodies like turkey, stuffing, sweet potatoes and cranberry sauce, watching football and scouring retail ads for Black Friday holiday deals. It's been our tradition for so long, sometimes it's hard to remember where that tradition all started.
---
The First Thanksgiving
Our tradition of giving thanks and feasting stems from a gathering of Pilgrims and Native Americans in autumn 1621—the Pilgrims thanking God for a safe journey to the New World and both groups celebrating the colony's first successful harvest. The original Thanksgiving feast in Plymouth, Massachusetts lasted three days and featured fish, wild fowl, venison, pumpkin, harvest grains and the Three Sisters: beans, dried maize (corn) and squash, among other seasonal items.
The celebration continued inconsistently every few years, becoming a regular affair in 1777 when George Washington proclaimed the first national Thanksgiving as a victory celebration honoring the defeat of the British. The secular holiday is celebrated annually the in the United States, Canada, Puerto Rico, Liberia and Norfolk Island, with the U.S. holiday falling on the fourth Thursday of November.
What are your plans for Turkey Day this year? If you're planning to eat out or undecided, Potawatomi Bingo Casino has a few options to satisfy your palate without the hassle of hosting, cooking and tackling a mountain of dishes. Who knows, maybe you'll start a whole new tradition with your loved ones!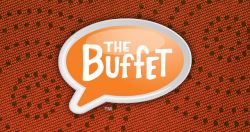 Thank-full at The Buffet
Thursday, November 22
Show your appreciation for family and friends by treating them to the meal of all meals without anyone (but us) lifting a finger! Fill up on all the traditional favorites. The best part? No cleaning up!
Hours: 11 a.m. to 7 p.m.
Cost: $20 per person with Fire Keeper's Club card or $22 without card.
Reservations are suggested, but not required.
Asian-style Thanksgiving at RuYi
Thursday, November 22
Enjoy a special Thanksgiving menu, as well as our regular dinner menu, all night long.
Hours: 5 p.m.­–Midnight
Cost: $25 for Thanksgiving menu; regular menu prices on other items.
Reservations are suggested, but not required.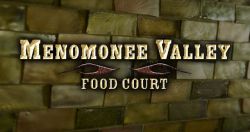 Holiday Pies at The Food Court
Now–December 25
Dining at home, but need dessert? Let the Food Court do the baking! Choose from five irresistible flavors including, peanut butter, coconut cream, pumpkin, bourbon pecan and sour cream apple. Stop by for more details.
All pies must be pre-ordered a minimum of 48 hours in advance.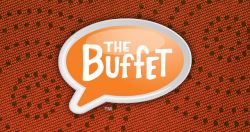 Win Holiday Cash at The Buffet
Now–November 29
Dine at The Buffet with your Fire Keeper's Club® card and you'll be entered to win one of three $100 Visa® Gift Cards or a $500 Visa Gift Card during our Black Cash Fridays promotion! That could easily cover all your Black Friday holiday shopping—maybe even buy you a little something for yourself.
Next to home, Potawatomi Bingo Casino is a great place to kickoff the holiday season and new family traditions!