Things To Do In Milwaukee In Winter
It's cold. We get it. But this is Milwaukee! There's no time to hibernate with all the fun going on this time of year, and everyone knows a little snow can't stop a Wisconsinite. If you're looking to beat that cabin fever, look no further. Here's a list of some exciting reasons to get out of the house this season.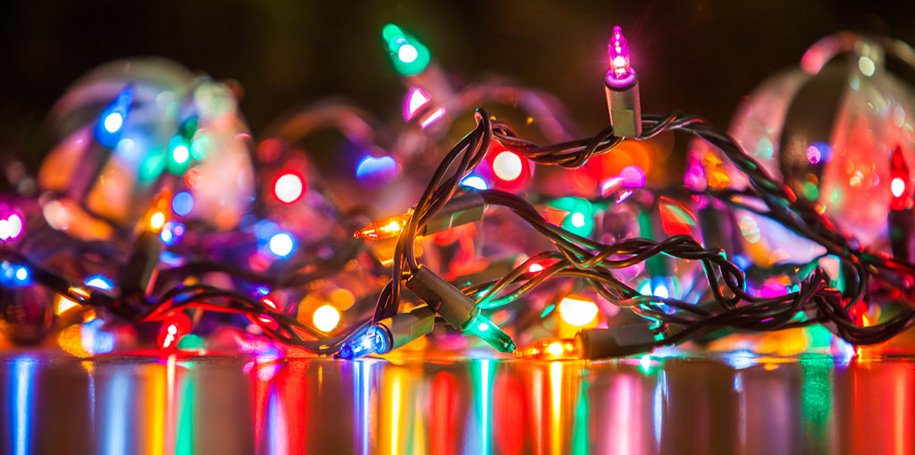 Photo by Anthony Quintano
Candy Cane Lane
December is the perfect time to take in the beauty of the holiday lights shining bright all over the city. A local favorite year after year is Candy Cane Lane, a neighborhood full of holiday light displays. Started in 1984 as a way to collect donations for the MACC Fund, Candy Cane Lane has now grown to include more than 300 homes in West Allis. This program has raised over $1.6 million to support childhood cancer research, and the tradition continues going strong! Visit the neighborhood through December 26 to see the dazzling displays and donate to a worthy cause.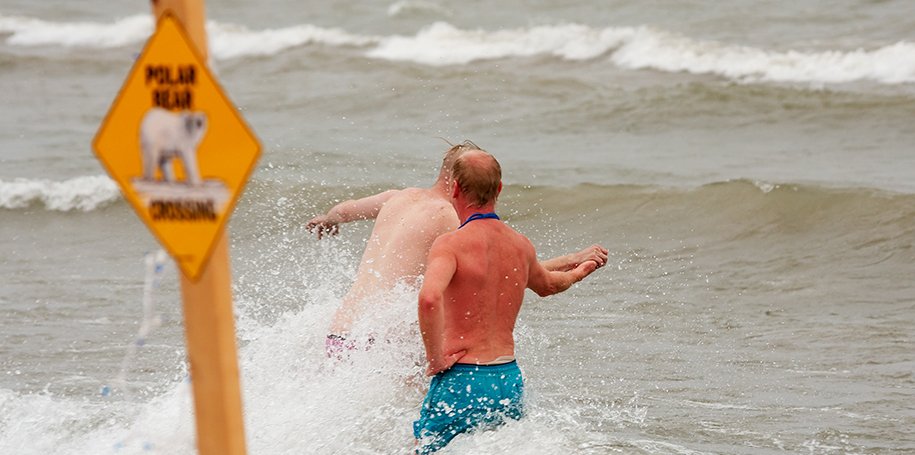 Polar Bear Plunge
Being bundled up all the time is enough to drive anyone stir crazy. On New Year's Day, Milwaukeeans can indulge their wardrobe restlessness together at the annual Polar Bear Plunge. Starting at noon, brave souls run across Bradford Beach into the icy waters of Lake Michigan. This free event is open to the public, so get a group of friends together and start off 2017 with something crazy!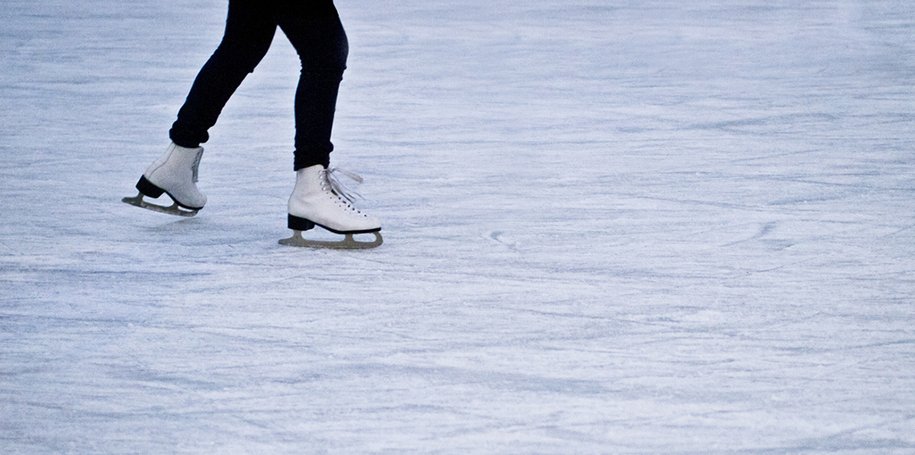 Photo by Benson Kua
Red Arrow Park's Slice of Ice
For more icy outdoor fun, Milwaukee's Red Arrow Park features a large ice rink that welcomes skaters of all ages and abilities. Alongside the rink, the park features a warming house with restrooms, skate rentals, lockers, concessions, and even a Starbucks! Red Arrow Park's Slice of Ice is open from December through February right in the heart of downtown.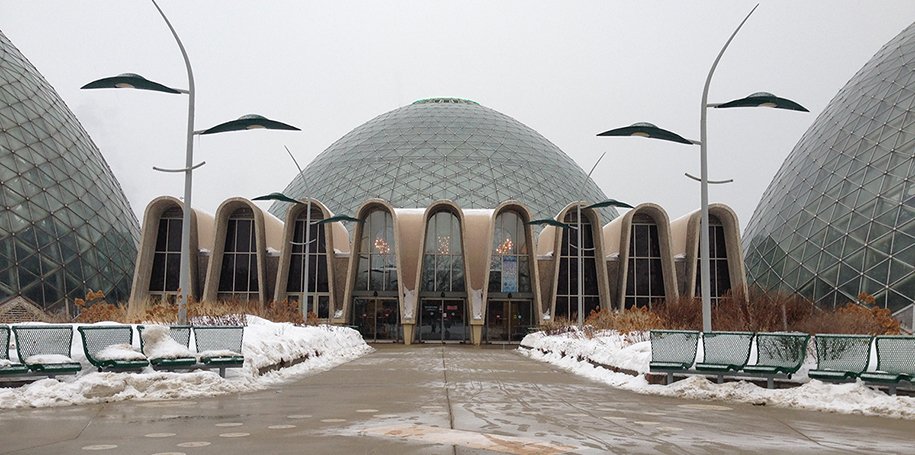 Mitchell Park Domes
When the wind chill's been below freezing for too long, it's easy to forget what being comfortable outside feels like. Take a break from bundling and head over to the Mitchell Park Horticultural Conservatory, more fondly known as The Domes. Visitors can experience three different (warm!) climates all in one day in the Desert, Tropical and Floral Show Domes. Bonus -Visit on a Saturday morning to shop the Winter Farmers Market, through April 8!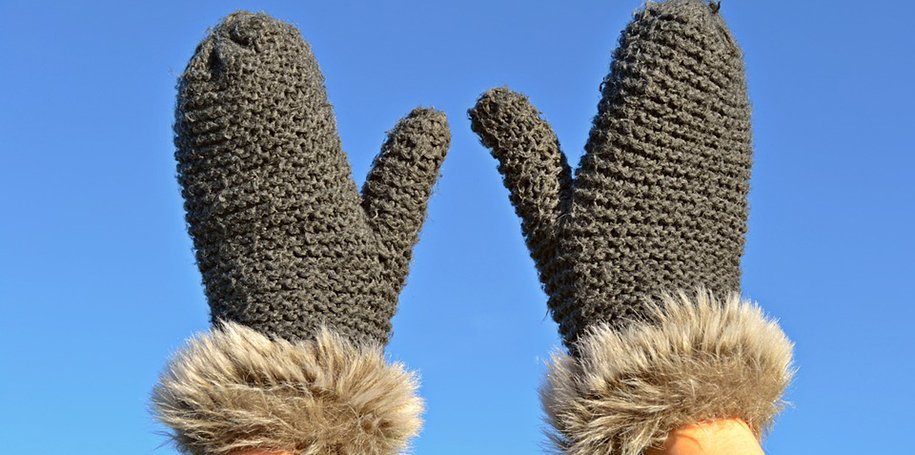 Mitten Fest
Every February, Burnhearts bar in Bay View brings Mitten Fest to life, an eight-hour outdoor music festival in the heart of Milwaukee's winter. This event features live music from local bands, arts and crafts, specialty drinks, and an always lively atmosphere. The Hunger Task Force collects non-perishable food items and warm winter clothing for those in need, making this event not only fun, but charitable as well. Grab a friend, grab a drink, give back to those in need, and get that warm, fuzzy feeling that's impossible to beat.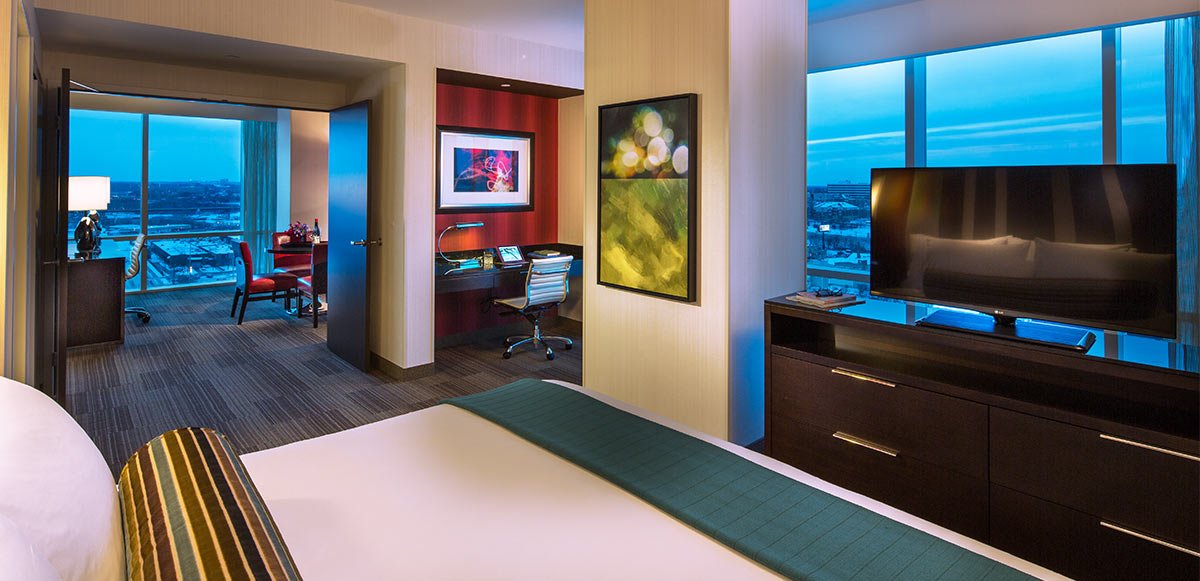 Rent a Suite at Potawatomi
The ultimate way to warm up this winter? Forget all about the cold during a staycation at Potawatomi Hotel & Casino! Book a room and enjoy luxurious amenities in modern style. Whether you explore any of several dining options, see some live music or comedy, try your luck on the gaming floor or just stay in and order room service, you'll be feeling relaxed and refreshed by check-out time, guaranteed.
The cold and snow don't have to mean months of hibernation. Take advantage of all the cold-weather fun Milwaukee has to offer this season. Spring will return before we know it, with a summer full of festivals following soon after. Stay warm!