Tribe's Attorney General Receives Special Recognition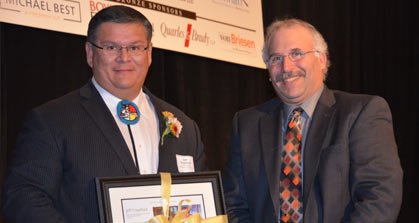 Jeff Crawford, attorney general for Forest County Potawatomi, was recognized as one of the top corporate counselors in Milwaukee. He was one of 11 attorneys given this honor for making a difference within their organizations, the legal profession and in their communities.
Crawford, based in Milwaukee, played an integral role in the Tribe's success in expanding gaming and entertainment, helped lead the Valley's turnaround and has been an integral figure in the Tribe serving as a steward of our environment.