Things to Do in Milwaukee in Summer
As Wisconsinites know all too well, there are only a few short months of warm weather in Milwaukee. The glorious summer often seems to be over in the blink of an eye, so we're here to help you make the most of it. Here are just a few fun adventures for your Milwaukee summer.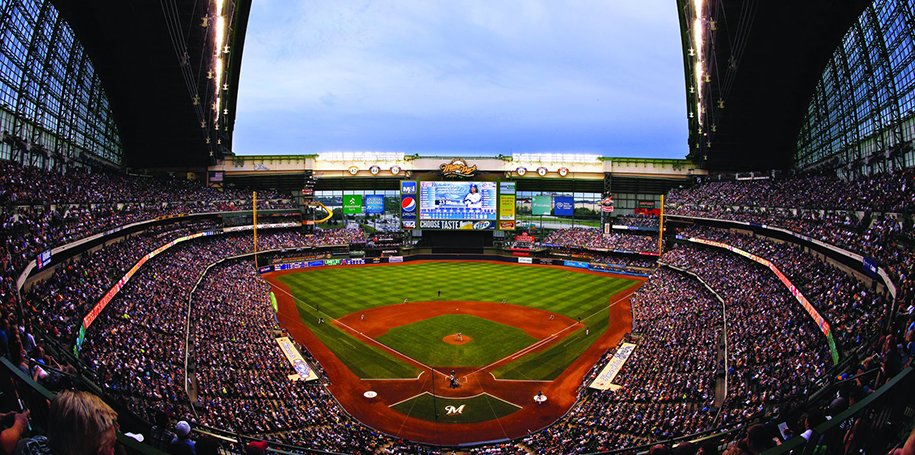 Photo: Dennis Jenders
Attend a Brewers Game
Since 1970, the Milwaukee Brewers have brought Milwaukee the sense of hometown pride that only baseball can provide. With the construction of Miller Park in 2001, fans are now able to enjoy games no matter the weather thanks to the unique convertible roof. Whether the team is winning or losing, everyone knows the tailgate is the place to be! Beers, brats and bags, music and friends – that's what summer in Milwaukee is all about.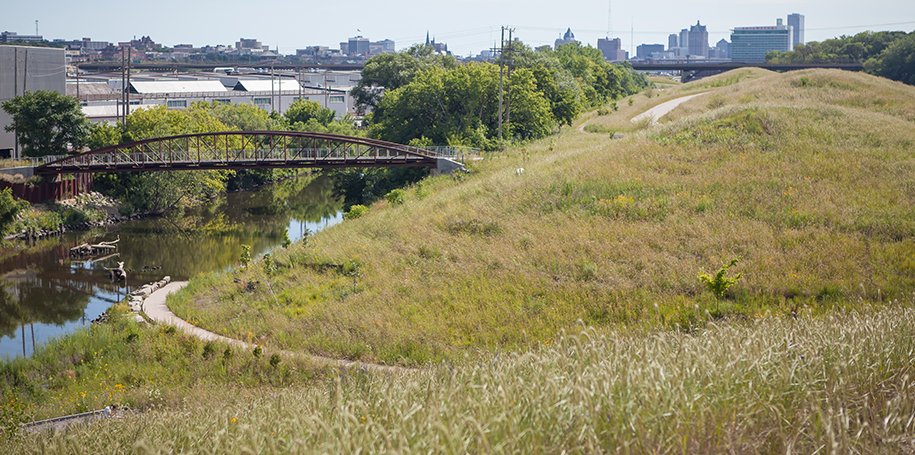 Photo: Marek Landscaping
Bike the Hank Aaron Trail
With new bike lanes popping up weekly, thousands of miles of bike trails, cycling events and more, Wisconsin has grown into an exceptionally bike-friendly state. Even in the city, cyclists can explore off-road trails and enjoy Milwaukee's natural beauty from their own two wheels. One of our favorites is the 12-mile Hank Aaron State Trail, which runs from the Milwaukee County Zoo area to the Lake Michigan lakefront. While you take in the beauty of the Menomonee River Valley, be sure to stop at Three Bridges Park. This 24-acre park features an outdoor science classroom run by the Urban Ecology Center, beautiful murals and serves as a quiet, peaceful place in the heart of the city.
Photo: Pedal Tavern
Travel Around Downtown on the Pedal Tavern
If you've been downtown lately, you've probably seen one of these 16-person bicycles cruising around. The Pedal Tavern is truly a pedal-powered party, ideal for special occasions such as birthdays, bachelor and bachelorette parties, pub crawls, company outings and more. Plus, it's a truly unique way to see Milwaukee. Rent out the whole bike with your group or reserve a seat on the next public pub crawl. Cheers!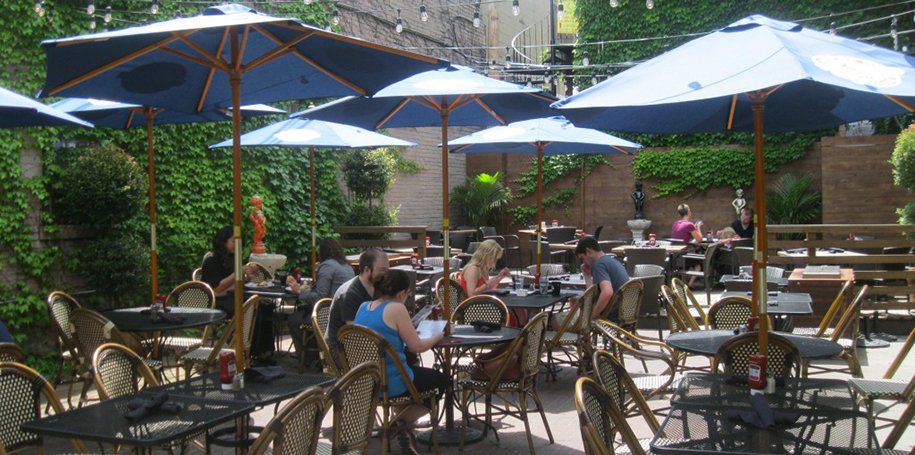 Photo: Rose Balistreri
Enjoy a Meal out on a Patio
With what little summer we have here in Milwaukee, it's surprising to consider just how many patios there are in this all-too-chilly city. From rooftops to quaint cafés, there are so many options for getting your grub on in the summer sun. Our friends at OnMilwaukee have put together a list of 100 places to get your patio fix – check it out here. If outdoor cocktailing is more of your summer sport, they've got a list for that too!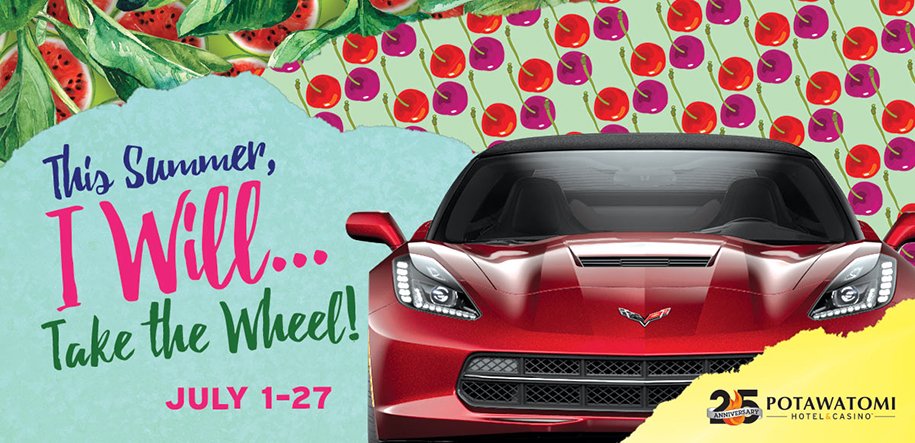 Take a Joyride in your Brand New Corvette
Potawatomi Hotel & Casino wants to help you create an unforgettable Summer Story this year. What screams summer more than a brand new Corvette Convertible? Each Wednesday in July, the Casino will draw ten guests to play an elimination card game with a chance to win up to $1,000 in FKC Reward Play, $10,000 in cash, or the Grand Prize – a 2016 Corvette Stingray Convertible from Heiser Chevrolet! Read more about this chance to create an extraordinary Summer Story.