New Penny Slot Machine—Pirate Battle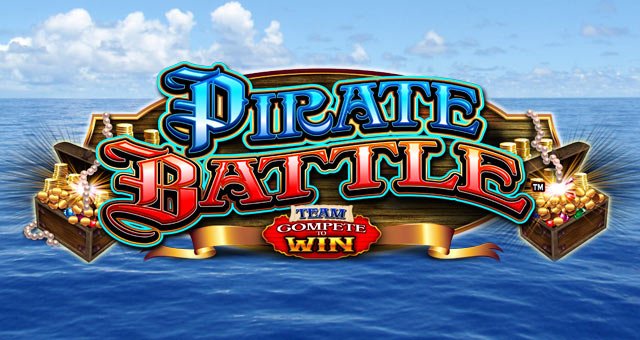 Ahoy! This thrilling new game has arrived at its final destination—on the wall between the High-Limit Room and the Cashier on the Dreamcatcher side of the Casino. Pirate Battle® is an exciting 1¢ slot machine that offers up a competitive gambling experience—the overhead monitors form a singular screen where players can look on as they compete against fellow competitors in bonus rounds.
---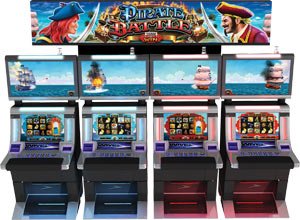 There are four themes on these machines—Queen of the Wild, Robin Hood and the Golden Arrow, Laredo and Vampire's Embrace. The games have several exciting features, including the Free Spin Battle. When this happens, eligible players enter into a free spin bonus round. The left two machines on the bank (the Blue team) compete in a two-versus-two battle against the right two machines (the Red team). If your teammate wins any jackpot awards, you do too. Watch the video below to see the action.
X Marks the Spot® is another arrr!-some feature. Eligible players enter into the bonus round as part of the Red team or the Blue team. Each team has a ship that is firing cannons at the other team's ship. The team's ship that has the last prize remaining is the winner of a random credit award.
Set sail and hold on tight—it's going to be a wild ride.