SOCIAL EVENTS
Get the Party Started
You know how it is when you get together with those you haven't seen in a while. The stories start flowing. Everyone is reminiscing and having a good time. It almost feels like no time has passed at all.
At Potawatomi Hotel & Casino, we know the importance of re-establishing the roots that bind us. When it comes time to host a party, we have plenty of space to meet your needs. Plus, you'll work with one of our professional catering managers to plan the party of the year—one that will be talked about for years to come. Potawatomi Hotel & Casino is one of the premier locations in downtown Milwaukee to host social events like:
Birthday Parties
Anniversary Parties
Holiday Parties
Reunions
Receptions
Non-profit Events
And more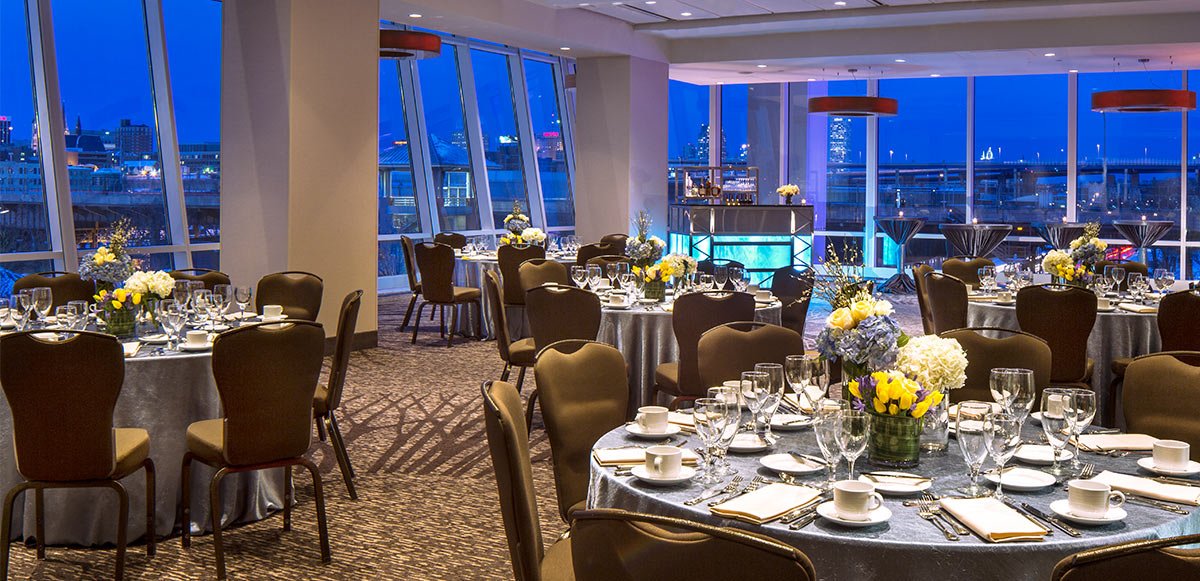 Explore, in three dimensions, our selection of unique and versatile event and meeting spaces. See layout variations for gatherings of any size and get a better picture of what our venues have to offer.
We are committed to improving the well-being of our community, just like you. Let us help you while you're helping others. When you host your non-profit event during the week at Potawatomi Hotel & Casino, you will receive the following:
10% off your total food & beverage bill
Complimentary volunteer planning meeting
A raffle or auction item
For more details, please contact our Sales & Catering team at 414-847-8600.
New customers only. Must be a 501(3)(c) charity and host your event Monday–Friday to be eligible for this offer. Food and beverage minimums apply. Dates subject to availability. Raffle/auction items subject to change.
Food has the ability to change your mood and stir the senses. That's why the menu for your special occasion is just as important as the location of the event itself. Whether you're planning a full meal with several courses, snacks to re-energize your group or want to indulge in a tempting array of pastries, our in-house catering and pastry chefs provide an extensive menu of delicious options.
Download the Full Menu