THE FRESHEST CATCH EVERY FRIDAY
The Buffet
Starts Friday, March 3!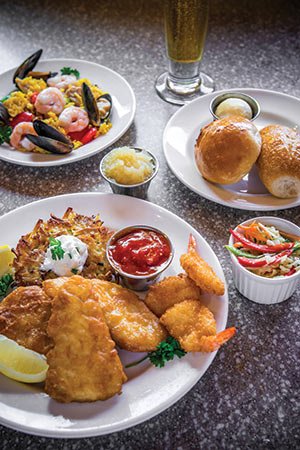 It's Milwaukee's Biggest Fish Fry at The Buffet, a smorgasbord of your favorite fish, selected for freshness and fried to perfection. Dig in to all-you-can-eat fish every Friday, plus an enormous variety of seafood options. This isn't your usual corner joint—there's more delicious fish, shrimp and other seafood than anywhere else in town!
Price: $19.95 per person with Fire Keeper's Club® card; $21.95 without card
Limit one Fire Keeper's Club discount per card per day. Diamond, Emerald and Sapphire Club members are allowed up to five guests each in priority seating lines.
Not a Fire Keeper's Club Member? Learn how to join—it's free!
Must be at least 21 years old.